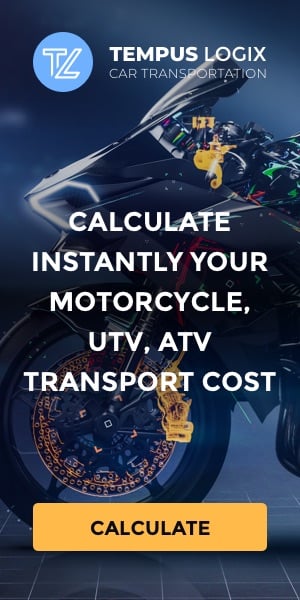 Transportation Type
Open Transportation
Vehicles shipped with open transportation are moved with multi-car trailers. Open auto transportation is the cheapest way to transport your vehicle. You must be aware that your vehicle will be exposed to weather conditions as sun, rain, winds, etc. It's as if you were driving your vehicle the distance of the trip, without putting the added mileage on your car. But still we always choose the best carrier company and the most experienced driver who knows the value of vehicles and will transport your vehicle with great care. Our prices always include cargo insurance of up to $1.000.000. Most of the customers choose open transportation for its cheaper price and faster delivery.
Enclosed Transportation
The safest way of shipping your vehicle is enclosed transportation. Enclosed auto transportation secures your vehicle from weather conditions such as sun, rain, snow, winds, hail, etc., so you can be sure that your vehicle will get to you in the same condition as you left it. Enclosed car trailers usually carry only a few vehicles (up to 5). Most of the customers transporting luxury cars or antique and collectible vehicles choose this type of transportation. It is also strongly advised to choose this type of shipment if your vehicle is lowered and the ground clearance is lower than 5 inches.