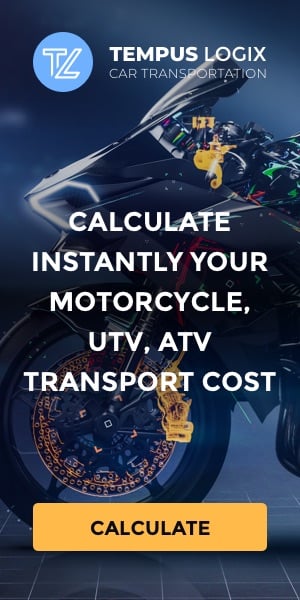 Car Shipping for Resellers
We understand the frustrations car resellers might go through when buying a car and about to resell it. They calculate the shipping prices for getting the vehicle delivered to their customer and see that the cost for moving it puts a dent in their profit. It happens that they have a plum deal made, and they overlook the fact of losing money in the process of transport and settle anyway because they are eager to get the car to their client no matter what. Somehow, this forces car resellers to pay the extra dollar because their customer wants the car and wants it in a flash. For a client to expect the vehicle straight away, we say it is more than right, but for a car reseller to lose money in the process, we say that is a matter we want to address. That is why we would like to offer car resellers our Tempus Logix transportation services to put an end to costly transports. We give the best prices on the market, and our pick-up and delivery timeframes are the narrowest. We make this happen through our vast network of carriers.
In serving the demands of our clients to the utmost, our haulers never fail. Tempus Logix always has its carriers at its clients' disposal to move any car, be it average automobile, large or small, luxuries, vintage or classic cars. The trailers of various sizes are readily available for a selected vehicle's safe transportation. We offer a full range of transport services, including enclosed car shipping and open transport for vehicles.
To keep the dynamics of reselling cars by estimating how much it would cost to haul them, our free calculator is here to reliably find the latest shipping rates for any vehicle one is considering buying and selling. Our affordable rates leave car resellers with the highest profit margins while keeping their customers happy by having the vehicle delivered in the fastest timeframes possible. Location of the desired cars is no longer an issue either because car resellers can have them moved via our service from whichever spot in the conterminous United States.
Transporting Cars for Dealerships
The relationship between dealerships and auto transport is a historical one. The person who invented multi-level trailers was a car dealer named George Cassens. He came up with the invention to avoid putting extra miles on the cars during transportation to his customers. And today, that remains true for dealerships, and we are here to continue that tradition. Even more so these days, the supply and demand of cars are more complicated and intricate. Dealerships need vehicles pulled in and out of auction lots, shipped to their customers, and hauled for their dealer trades. To have these processes roll smoothly, Tempus Logix is ready to take on the responsibility of getting them done for its dealership patrons.
Car Transportation from/to Auction Lots
Our services are highly effective when it comes to moving cars between lots for dealerships. We have a separate team of specialists who are experts at processing bulk orders for dealerships that transport multiple vehicles to or from auction lots. We work out the paperwork needed to make the entrance to those lots easier and conduct everything expeditiously. We have carriers that work for our partners, and when they get the notice ahead of time, they immediately allocate all their time and effort just for that dealership, and they use all their resources to meet their needs. Tempus Logix is very experienced in assisting dealerships manage their inventory.
Tempus Logix sets the wheels in motion to get cars out of the lots for dealers to avoid fees for having their inventory stay there longer than needed. We know the stretchier transportation time is from auction lots, the more money gets wasted on storage fees. We keep all of this in mind because we want our dealership partners to save money.
Dealer trade transport is another service we offer at Tempus Logix. Dealers can make their swaps with us. We provide simultaneous exchanges of cars; we offer drop off and pick-up a load one after another between dealerships. Whichever way our car dealers prefer their dealer trade, we can make it happen.
Car Shipping Dealers Discounts
When it comes to discounts, Tempus Logix does not hold anything back for its loyal customers. We cut auto shipping costs for our dealership clients. We have bulk order and dealer trade discounts for our returning patrons. Make a quote and benefit from our services intended especially for you, which adds more dollars to your profit during your transactions.