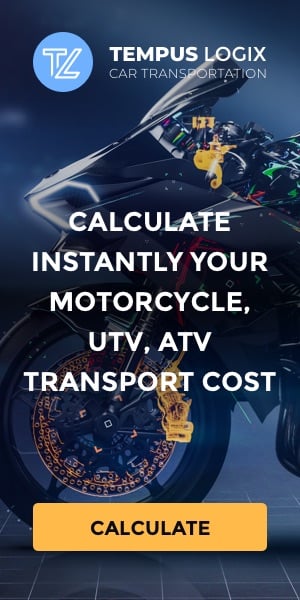 Enclosed Auto Transport
What Is Enclosed Car Transport?
By being closed on all sides, enclosed auto transport is a type of transportation that adds further protection to vehicles transported. It also makes it ideal for low-clearance cars because it has ramps that nearly level with the ground, and it generally comes with a customized hydraulic system for loading and unloading distinguished automobiles. Tempus Logix strongly recommends this option if one needs to ship a high-end car across the interstate. Furthermore, if one does not desire the vehicle to be subjected to the elements of the road, as it would be in the case of open car transport, then an enclosed car trailer is the place where one's choice can stand on.
The weather is another significant factor to consider for what type of auto transport method to choose. If you are shipping in winter, then the enclosed carrier is a great choice. Although enclosed carriers offer comparatively higher rates than open car carriers, it is worth choosing enclosed car transportation for shipping if the aim is to avoid negative consequences caused by poor weather conditions.
Which Are the Enclosed Trailer Types?
Single-vehicle enclosed trailers are commonly used for transporting a single automobile and are best suitable for transporting sporty or luxurious cars. However, this option is well-served when used over short distances.
Single level multi-vehicle trailers accommodate two to five vehicles and are ideal for short and long distances. The loading and unloading time is faster than the enclosed multilevel multi-car haulers.
Enclosed Multilevel Multi-Car Trailers are the large enclosed carriers that make it popular for transporting up to seven cars nationwide.
Hard-sided Enclosed Trailers usually have steel and aluminum walls, providing ultimate protection to the vehicles placed inside.
Soft-sided Enclosed Trailers have specific vinyl side curtains that ensure alternative security for the cargo on the road.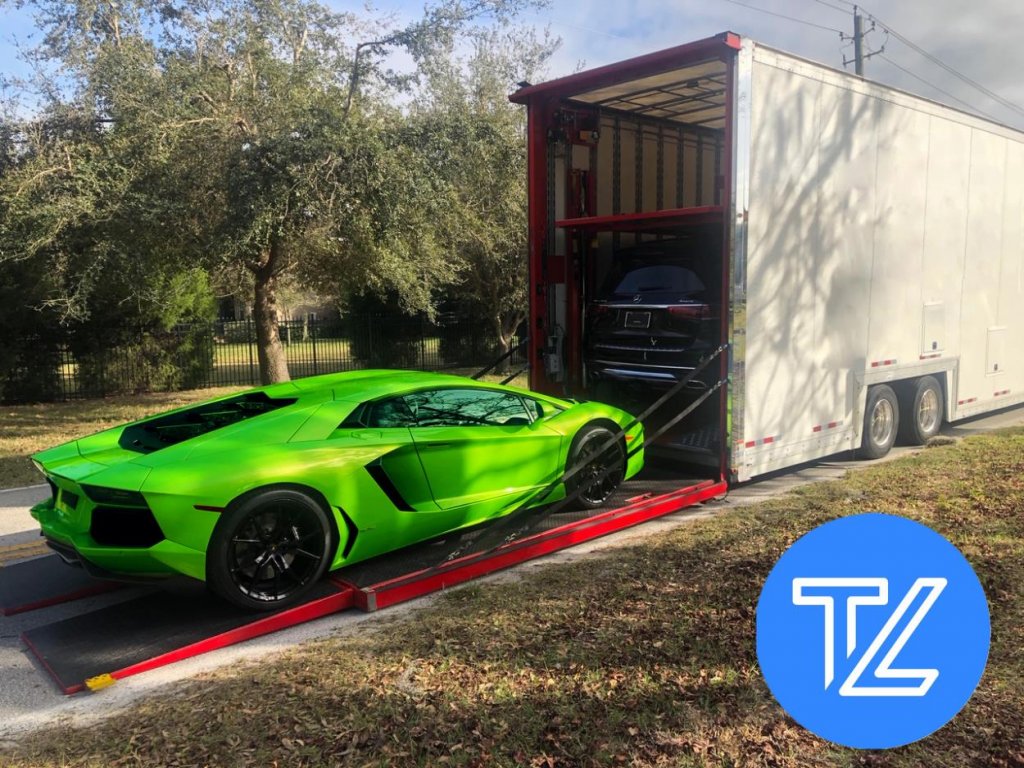 What are the Advantages of Enclosed Car Transport?
The core advantages of enclosed car transportation include, but not limited to:
– Climate control and a higher level of immobility, which ensures that the vehicle is clamped in place and will not move while the enclosed car carrier is in motion.
– Enhanced protection for expensive automobiles.
– Double safety, which means that the truck is boxed and duly closed. Therefore, there is no way to face any damage that can result from road debris or unpleasant weather conditions.
How Much Does Enclosed Auto Transport Cost?
In a general sense, choosing enclosed auto transport is more costly than the open auto transport option; however, it is valuable from many aspects of enhanced safety for precious cars. The cost for the shipment depends on the vehicle size, type of transportation, distance and a few other factors.
Whereas for multi-level multi-car open trailers usually transport up to nine cars, enclosed trailers haul seven. This makes them less efficient and, therefore, more expensive.
As it is mentioned above, enclosed trailers provide full closing on all sides by either solid walls or tarps , maximizing protection from outside elements, such as weather and road debris. Because of this supplementary securing, most of our customers choose enclosed trailers for vintage, luxury, exotic, classic auto transport or auto show cars transportation.
Accordingly, to accompany smooth loading and unloading of this category of cars, many enclosed haulers have customized hydraulic lift gates and ramps that nearly level with the ground, which makes them ideal for low ground clearance vehicles. Some even have unique ventilation systems to climate control precisely. Possessing these traits also make enclosed trailers high-priced comparatively with their counterparts.
On the whole, both open and enclosed trailers have advantages and disadvantages that do not upset the quality of our services. Even though open haulers carry out approximately 90% car transportation nationwide, Tempus Logix makes both types readily available to its customers at all times.
The states in which we operate