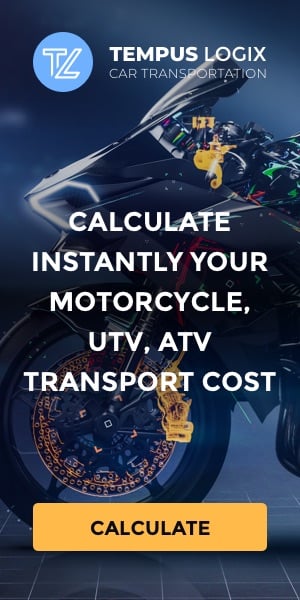 Classic Car Transport
Do you have a luxury or classic car you want to be transported? Tempus Logix provides a reliable and personalized classic car transport service for the transport of vintage, classic or supercars, to meet the differing individual needs of each customer.
Classic car transport is an auto transport service that is designed specially for the owners of valuable vehicles such as exotic, luxury, classic, and sport cars. It's a premium service that promises extra protection for your vehicle and total peace of mind.
We know that classic car transport requires careful planning, extra special attention and care. So, let us help you ease your worries and concerns! With extensive experience in providing classic car shipping services, we know what needs to be done to transport your vehicle safely, affordably and without any damage to your chosen destination.
By aiming to guarantee a high level of satisfaction for our customers, we add outstanding comfort to our most practiced transportation service. Ensuring professional protection and safety for your vehicle during relocation is the ruling priority for us. We ensure that you remain in control over the transportation of your vehicle.
What Is the Most Suitable Classic Car Transport Option?
The term "luxury" supposes but is not limited to the higher quality equipment and parts, optimized performance, and detailed design. Commonly, when the spacious exterior exudes quality, you prefer your car to transport with extra care. Thus, the most important thing to consider in classic car shipping is the method of transport.
Usually, an open trailer is not the focus of the preferred consideration when moving an expensive vehicle. The sensitive nature of your vehicle matters. Any single damage that may occur during transportation may be fatal for your car. The car may be vulnerable to weather conditions and various road debris. Notwithstanding, if you choose the open auto transport option, pay your utmost attention to additional insurance enhancing the level of responsibility for the transport company if any undesirable consequence occurs.
On the contrary, an enclosed trailer delivery option provides additional protection and safety by eliminating the tension you may experience for your car within the process. The containers therein are with firm walls and a roof made of impact-resistant materials. Enclosed car transport helps to bypass any potential damage by external factors. 
Tips to Know for Your Classic Car Transport
Whichever option you choose, be mindful of the following six steps before shipping your asset:
Make extensive video footage of your car to have factual proof of its initial conditional state before shipping.
Note your mileage on your odometer
It will ensure that no mileage deviations exist on your shiny Lamborghini, Maserati, or Mercedes after delivery.
Take a video of the vehicle that will carry your expensive car during the delivery process.
Make sure your car is empty
No matter how reliable the car transport company you are dealing with is, remove any personal belongings or non-factory equipment before your vehicle shipping.
Before transporting your vehicle, refill liquids, check the brake lines, ensure the battery is charged, and so on.
Check any relevant policies
Before proceeding with the shipment, check your transport company's policies and additional requirements relating to the ride of your classic car.
Additionally, know whom you trust to receive and accept the vehicle at the delivery location if you cannot be there yourself. The more knowledgeable and trustful the person is, the better for you. You or your representative should attentively watch your classic car being unloaded from the truck to ensure no damage occurs at that point.
Read more about tips to safely transport your classic car.
Whether you are moving a classic car to its new home, transporting your car collection, or just selling a classic car at auction, Tempus Logix auto transport company should be your first choice. Tempus Logix will make sure to transfer your vehicle safely, speedily, and at reasonable prices.