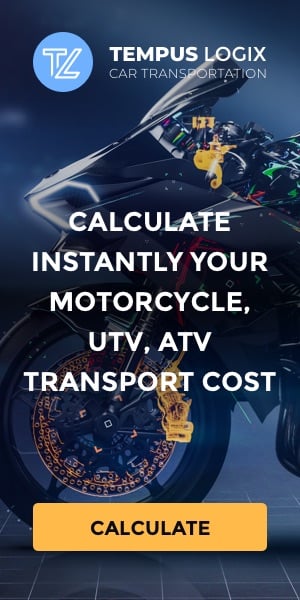 Heavy Equipment Transport
You got large trucks, heavy machinery or agricultural equipment and you want to move it somewhere far away? Tempus Logix auto transport company will handle the transportation even of the largest and the heaviest equipment that you have with much ease and simplicity for you. Many construction and industrial companies come to us for heavy equipment transport. Our heavy equipment specialists exactly know what equipment will be the best for your shipment to pass smooth and without any issues.
When shipping equipment, especially with an oversize load, every detail counts and requires much attention. Tempus Logix provides heavy equipment transport solutions with a centralized focus on efficiency, safety, and time management. Whether you need to transport your super load equipment for a new job or you are the owner thereof, our experts in safe trucking solutions are ready to answer all your queries and render a high-quality service on time. The accurate collaboration of our transportation personnel and logistics planners ensures seamless delivery. Heavy machinery shipment proceeds through modern cranes, where the super-accurate fixation of the cargo position happens. Based on their professional experience, our drivers know the right routes for avoiding potentially unsafe highways and are used to providing the successful delivery our customers deserve.
Heavy Equipment Transport Modes
Whether you transport construction equipment, agricultural equipment, or just an oversized vehicle, choosing the right mode of shipment matters. Depending on your cargo needs, you may decide on RGN (Removable Gooseneck Trailers) trailers, Step Deck trailers, and flatbed trailers for your equipment transport.
RGN Trailers
The design of RGN supposes detachment of the front part, which means the trailer may get lowered to the ground. It also provides an opportunity to add as many axles as practically needed. In other words, adding extra axles both at the rear section and to the side is not a problem with this trailer.
Step-Deck Trailers
From the aspect of equipment diversity, step-deck trailers are the most advantageous ones. One of the contributable attributes to this is the height permit this trailer offers. Its design allows transporting larger cargo much smoother as it is easier to load and position large pieces of machinery therein.
Flatbed Trailers
The trucking industry benefits from flatbed trailers due to their capability to carry a maximum legal freight dimension and weight. Its design allows loading heavy machinery on its tip, sides, and rear. The daily freight shipment in the territory of the United States on flatbed trucks hits tons.
Costs for Heavy Machinery Transport
A variety of different factors may affect the price of this type of transaction. Costs for heavy equipment transport depend not only on the mode of transport and distance but also on the equipment itself. The heavier and more valuable the cargo is, the higher the price will be. Other factors influencing the transport cost may include additional permits, load assistance, and pilot cars if needed. But you are always free to contact the shipping companies to ask for quotes and, upon reasonable comparison, choose the most convenient option for you. But remember to not make your decision on the choice of the transport company merely on the low price.
When shipping heavy equipment (which usually costs much), you always need to rely on reputable companies holding years of successful experience in the heavy machinery transportation sector. Remember that your successful shipment always depends on your right choice.
The states in which we operate