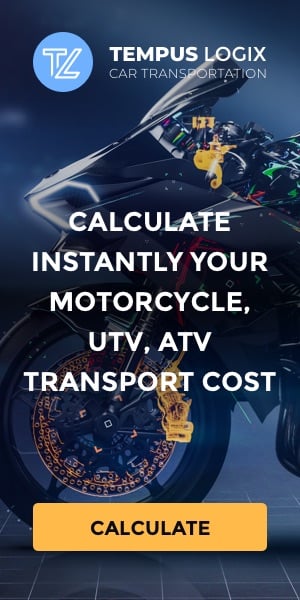 Boat / Yacht Transport
Well Experienced Boat Shipping Service
Boat delivery is becoming a growing industry because of the practical need to relocate it. As one of the most diverse logistics solution providers, Our auto transport company Tempus Logix can organize your boat shipping in the most successful way and at the most convenient rates. Nowadays, the creative usage of road transport allows shipping boats and getting them delivered safely. Thus, we offer city to city and state to state boat / yacht / sailboat transportation by road through our specifically designed trailers accommodating over-sized boats up to 70 feet in length. So, no matter the budget or time constraints, we will do our most to make you experience the best boat shipping within the United States.
Yacht Moving by Road
Moving your yacht or sailboat is not a small project. It is essential to obtain the respective permits, accurately plan the routes, and ensure the safety precautions. We have the corresponding sailboat hauling equipment, successful sailboat transport procedures, and good experience to provide you with the necessary yacht moving service within an inland territory. As a trustworthy boat mover company, fully licensed and insured by the D.O.T. Authority, we are capable of ensuring a smooth boat/yacht shipping process.
Preparing Your Boat for Shipping
Measuring your boat precisely is a vital part of the shipping process to consider if it can or cannot be transported by land legally along your required route. If your boat / yacht is oversized, or according to the transport route predictions, it needs to pass through narrow roads or low bridges, then we will carry out the respective research for your transport route and requirements for obtaining the required permits. Furthermore, depending on your boat size, weight, and height, we will determine what hauler to choose for implementing specific transport. We have the needed qualifications and experience to perform the right shipping service by accompanying your boat with the protection and required attention.
Boat Shipping Costs
Prices for boat transportation services depend on several factors. These include the distance from the origin location to destination, size, and weight of the boat. The bigger and heavier the vessel, the more it costs to ship. However, Tempus Logix always offers the best prices for its customers because their satisfaction is our top priority
We take all steps to deliver your boat or yacht in the same condition as it was at loading.

Thus, just contact us by the phone number or e-mail address, provide us some details about the shipment and you will get an estimate for your boat transport.
You can see below the photos of the boats we transported before.
Also, check out some detailed pictures how our drivers usually secure the boats.

The states in which we operate