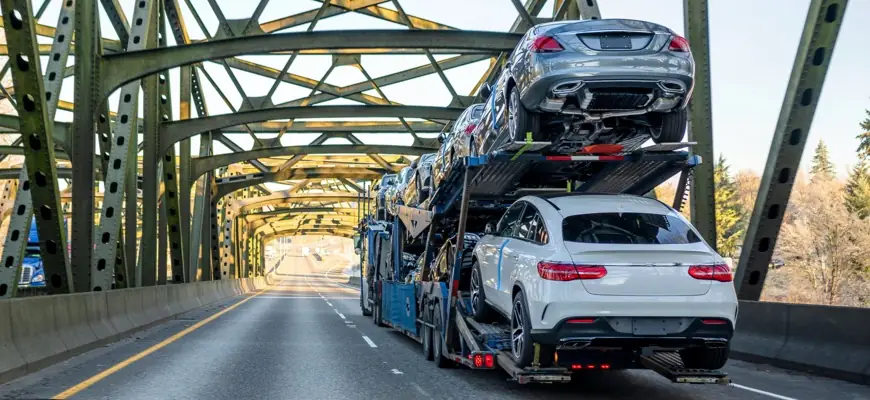 Wisconsin to Kansas Car Shipping
If you are planning a trip from Wisconsin to Kansas and want your car there too, Tempus Logix will help you with that.
Our company partners with more than 25,000 shippers with up to 1 million insurance. The company is connected with FMCSA and USDOT. You can choose to transport various operable and inoperable vehicles such as military cars, boats, motorcycles, luxury, classic and vintage cars with open or enclosed trailers. Our professionals will work with you to find the best time or date to pick up your vehicle, which takes between 1 to 5 business days.
To estimate the quote for your transfer in a few seconds, use our calculator on the website. Please take into account that the cost can change depending on the season. Our price includes pick up for 1-5 business days, and you can put 100 pound extra items in the trunk of the vehicle for free, but if weight exceeds 100 Pounds, it will cost $1 per pound.
Choosing an open trailer for your shipment is the most popular and affordable option. But choosing an enclosed trailer result in your car being shipped safer and prevent it from any damage.
The best and shortest way of shipping from Wisconsin to Kansas is around 721 miles, which takes approximately 2-3 days and crosses I-90, I-35, and I-70 interstate highways.
The price of this route for transporting cars can change depending on the weather. In winter, for example, the climate in the states can become very severe, with big snowstorms that can turn off-road systems.
Fascinating facts about Kansas.
Kansas has an area of 82,278 square miles.
Kansas's population is 2.95 million.
Major cities in Kansas are Topeka, Wichita, Overland Park, Olathe, Kansas City, etc.
The state shares its border with Nebraska, Missouri, Oklahoma, and Colorado.
Topeka is the capital city of Kansas.
Places to Visit
The Sedgwick County Zoo in Wichita is one of the best family-friendly attractions in Kansas. 400 different species of animals totaling over 3,000 will excite kids. Elephants, gorillas, lions, chatty kookaburras, and even tigers are among the attractions. You can tour the zoo on foot or take the free tram, which runs on the hour with ongoing narration.
Lawrence attracts visitors with warm Midwestern hospitality, many attractions, and fantastic restaurants. You can find out about the city's pioneering history at various spots such as the Watkins Museum of History, the Freedom's Frontier National Heritage Area, and the Black Jack Battlefield Park.
Do you want to experience what the Wild West was like during the 1800s? Then plan a visit to Boot Hill in Dodge City, where things have changed very little since 1870. The Boot Hill Museum has thousands of artifacts and photographs depicting Dodge City in its early years from businesses to the social scene.
Your satisfaction is our priority.
The states in which we operate