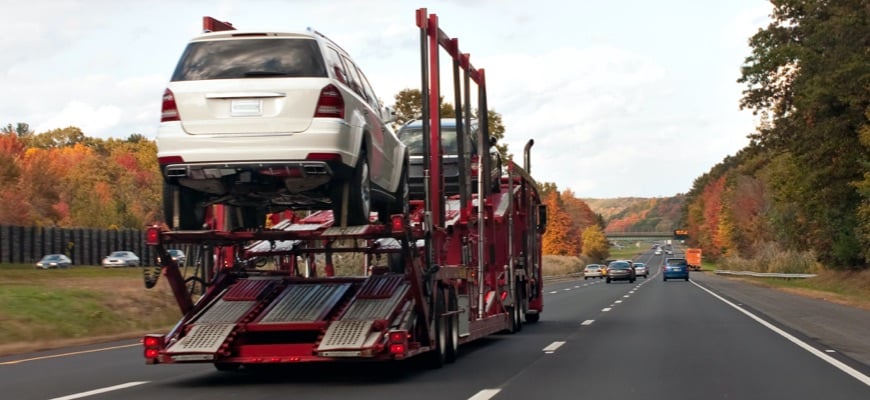 Alabama to Arkansas Car Shipping
Tempus Logix offers a unique vehicle transport service built on trust and support by our experienced staff throughout the whole process. We provide efficient, cost-effective, reliable, and professional service to make your vehicle transportation as enjoyable as possible.
Tempus Logix is bonded with FMCSA and USDOT. The company works with more than 25,000 carriers that will make sure to deliver your shipment safely with the help of licensed drivers. The shipments are protected by up to 1 million insurance. We are happy we have been trusted to transport more than 10,000 vehicles, including luxury and classic cars, boats, motorcycles, and many more.
Tempus Logix offers hybrid auto transport that includes open and enclosed trailers. You can book your shipment by our reliable online system or by calling +1(818)942-7030. Also, the easiest way to contact our experts is through live chat.
Our customers can get a quick estimate for the quote for transferring their vehicle using our car shipping calculator on the website. The great news is that you will get special discounts if you are a student, soldier or a returning customer.
Facts About Arkansas
Let's look at what Arkansas has to offer.
Arkansas is the 25th state.
Missouri borders Arkansas in the north, Tennessee and Mississippi in the east, Louisiana in the south, Texas and Oklahoma in the west.
The population of the state is over 3 million.
The state's name is derived from the Quapaw Indians, whom the French called the "Arkansaw."
Arkansas's nickname is the Natural State because of its beautiful lakes, rivers, mountains, and wildlife.
Arkansas' chief natural resources are petroleum, natural gas, and coal.
North Little Rock(capital) offers one of the nation's largest local parks.
Places to Visit
Popular tourist attractions.
You can visit the Buffalo National River, an unpolluted, free-flowing river. The visitors can go hiking, camping, and horseback riding.
Arkansas Air Museum offers the 1920s and 30s racing planes, biplanes, and information on military aviation and civilian air travel history.
You can visit the only source of natural diamonds in the United States, Crater of Diamonds State Park. The place is located in southwestern Arkansas and is open to the public.
The Walmart Museum, located in the hometown of Sam Walton, Bentonville, presents the history of the powerhouse retailer.
Your satisfaction is our priority.
The states in which we operate