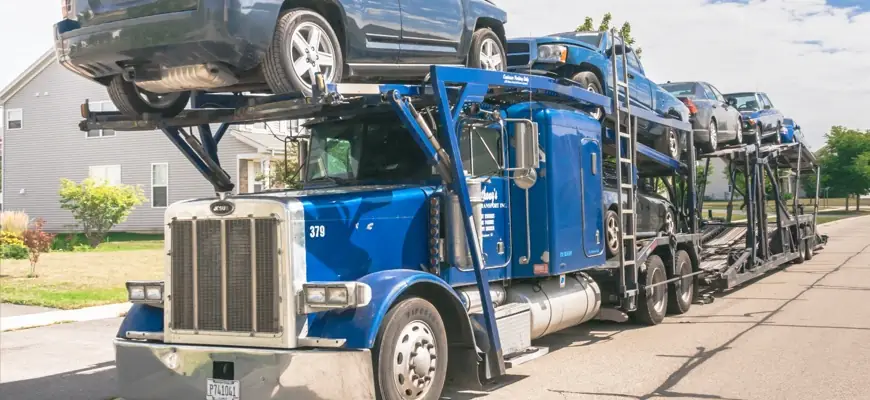 Alabama to California Car Shipping
It is very time-consuming and stressful to transport your vehicle from state to state, especially the first time. Fortunately, you can feel free to trust Tempus Logix with the job as we can handle that like nobody else.
Tempus Logix is a top-rated vehicle shipping company that works with more than 25,000 licensed carriers to transfer your car from point A to B safely. Shipments are protected by up to 1 million insurance. We transport various vehicles such as military cars, heavy equipment, vintage, and classic cars. The company also offers a motorcycle shipping service. Tempus Logix is bonded with FMCSA and USDOT.
We offer outstanding customer service that will be in touch with you whenever you have questions. To get the answers to your questions, you can join the live chat or call at +1(818)942-7030.
Our customers will get good deals if more than one car is transferred simultaneously on the same route. Also, we will provide great offers to soldiers, students, and loyal customers.
Facts About California
Impressive facts about California.
The state was admitted as the 31st state of the union on September 9, 1850, and the state became the most populous U.S. state by the early 1960s.
The U.S. state of Oregon bounds California to the north, Nevada, and Arizona bound the state to the east, the Mexican state of Baja California to the south, and the Pacific Ocean to the west. 
The population of the state is over 39.5 million.
The total area of the state is 163,696 square miles.
There is no entirely accepted version of the origin of California's name. Still, there is wide support for the claim that the origin came from the Spanish novel, Las sergas de Esplandián ("The Adventures of Esplandián"), which describes a paradisiacal island full of gold and precious stones called California.
Places to Visit
Fun places to visit.
With its mild year-round climate, San Diego is the place to experience California's laid-back lifestyle of sunny days at the beach and enjoy outdoor adventures.
One of the best places to visit in Northern California is Sonoma County. Many people visit this place for spectacular hikes in the rolling hills and along the coast.
Breathtakingly beautiful, Big Sur is a mountainous coastline in central California.
Your satisfaction is our priority.
The states in which we operate