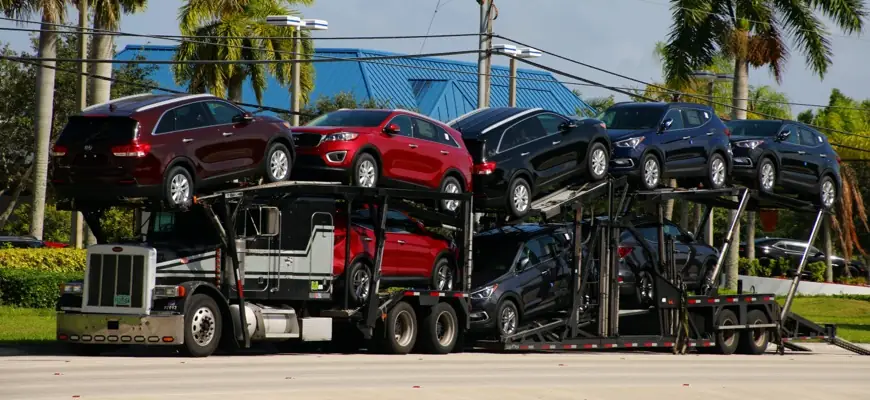 Alabama to Florida Car Shipping
All of us know that transferring cars from state to state is not an easy task. Tempus Logix is the company that will make your vehicle transportation a delight for you. The company enables you to move your car to your selected destination with confidence in terms of safety and speed at a reasonable price.
Tempus Logix works with a massive network of transporters and is one of the US's top qualified car shipping companies. The company has experience transferring military cars, heavy machinery, and classic and luxury cars, allowing customers to choose from open or enclosed car transport methods. The company also offers a motorcycle shipping service. Tempus Logix is bonded with FMCSA and USDOT. Shipments are protected by up to 1 million insurance.
Our professionals will work with every customer with individual approaches from the beginning to the end. You can contact our specialists via live chat or call at +1(818)942-7030. You don't even need to worry about spending a lot of time finding out about the vehicle shipping prices as our website offers an easy tool to calculate it in a few seconds.
The exciting news is that our loyal customers will get a discount as an appreciation sign from the company. The company will provide students and soldiers with offers as well.
Facts About Florida
We thought it would be significant to provide some information about Florida, also called the Sunshine State.
Florida's area is 65,757 square miles. 
The population is over 21 million.
The state is known for having the fastest-growing immigrant population in the country.
Florida has the longest coastline with 1,197 statute miles in the US, with 825 miles of accessible beaches to enjoy.
The weather is warm year-round ranging from 65 to 70 degrees in the north and 74 to 77 degrees in the south.
The other nickname for the state is Alligator State, as the population of alligators is 1.25 million.
Places to Visit
Below are the fun places to visit in Florida
The magical Disney World in Orlando.
The Kennedy Space Center is one of Florida's most interesting, fascinating, and entertaining attractions.
One of the largest parks in the country is Everglades National Park.
Your satisfaction is our priority.
The states in which we operate