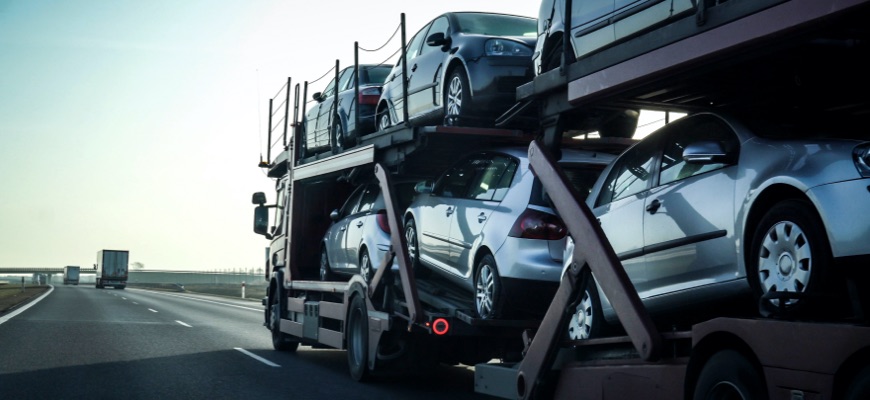 Alabama to Massachusetts Car Shipping
If you are going to transport your vehicle from Alabama to Massachusetts, it can be challenging and stressful, especially if it's your first transport. We have good news for you as you have found Tempus Logix, a licensed car shipping company in the US bonded with FMCSA and USDOT. The company works with over 25,000 shippers with up to 1 million insurance. The cost of your vehicle shipping can fluctuate depending on the season. Tempus Logix provides an easy-to-use calculator on the website that will help you estimate your transport cost within a few seconds.
Our company transports operable and inoperable vehicles, including motorcycles, luxury, classic and vintage cars, military cars, and boats. Tempus Logix offers both open and enclosed auto transport methods. All the drivers we cooperate with are certified and will complete your vehicle pickup in 1 to 5 business days. To shorten the pickup timeframe, you only need to request expedited shipping; however, you should note that compared to the regular timeframe, the price of expedited shipping is higher.
The exciting news is that all students, soldiers, and returning customers will receive special discounts.
Our customers can book their shipping online 24/7. Our caring customer service will be by your side from the beginning to the end. To contact our staff quickly, you can join the live chat on the website or call +1(818)942-7030.
Let's look at some amazing facts about Massachusetts.
The capital of Massachusetts is Boston.
The population of Massachusetts is 7,126,375.
Massachusetts covers 10,565 square miles.
Massachusetts is bounded by the Atlantic Ocean, Rhode Island, Vermont, New Hampshire, New York, and Connecticut.
Wonderful places to visit.
We recommend you visit the Museum of Science located in Boston. The museum offers more than 700 interactive activities and exhibits that explore all realms of science, from the electricity and human body to dinosaurs and Arctic exploration.
The next spot is Faneuil Hall, built in 1740-42. This place is lively and filled with buskers, shoppers, workers, and tourists. The halls are filled with food stalls, cafés, restaurants, and shops.
Your satisfaction is our priority.
The states in which we operate