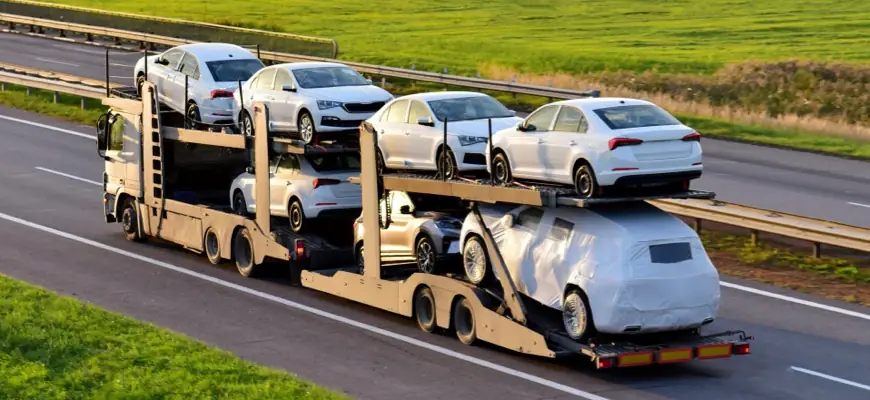 Alabama to Missouri Car Shipping
If you are looking for a trustworthy company that will transport your vehicle from Alabama to Missouri quickly, safely, and at the same time at reasonable prices, we are happy to say that you have found what you have been looking for. Tempus Logix is bonded with FMCSA and USDOT. Our company guarantees your vehicle will arrive perfectly at your preferred destination. We work with a vast network of carriers with up to 1 million insurance.
Our company is proud to have been trusted with shipping more than 30,000 vehicles, including motorcycles, boats, military, vintage, and classic cars, with open or enclosed auto transport methods. All the drivers the company works with are certified. The pickup will take place in 1 to 5 business days, but you can also request expedited shipping if you want to make the pickup timeframe shorter. Please note that the price of expedited shipping is higher compared to the usual timeframe.
Tempus Logix will provide special discount packages to students, loyal customers, and soldiers.
Our website provides a car shipping easy-to-use calculator to calculate the cost in a few seconds. In case of additional questions, our specialists will be ready to assist you through the whole process. To contact our staff, you only need to join the live chat on the website or call +1(818)942-7030.
Impressive facts about Missouri.
It is bordered by Iowa, Illinois, Kentucky, Arkansas, Tennessee, Oklahoma, Kansas, and Nebraska.
Missouri's population is 6,188,111.
Missouri covers 69,715 square miles.
Jefferson City is Missouri's capital city.
Top-rated attractions in the state.
You can visit Missouri Botanical Garden. It is a wonderful spot for a stroll—the gardens date back to 1859. The gardens are undertaking an essential upgrade to their facilities with the new addition of the Jack C. Taylor Visitor Center. The notable places to visit in the gardens are the Linnean House and the Japanese Garden.
The next spot is the University of Missouri, located in Columbia. The university is the city's heart, with a beautiful campus. The University of Missouri has numerous cultural events on campus throughout the year and is also home to Archaeology and the Museum of Art.
Your satisfaction is our priority.
The states in which we operate