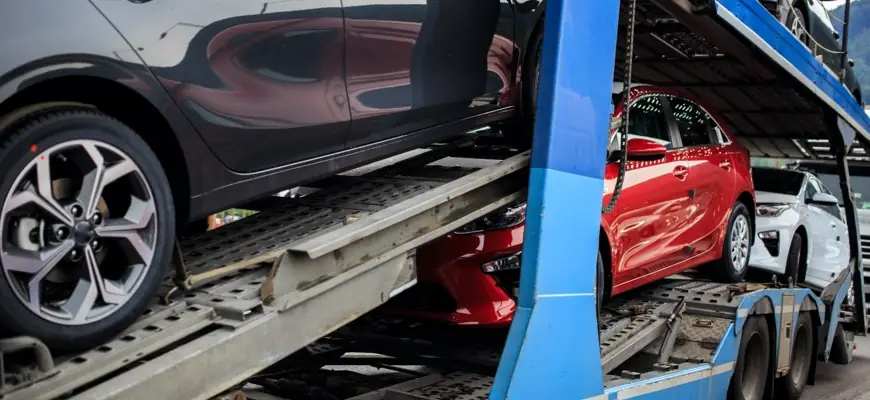 Alabama to Texas Car Shipping
Moving your vehicle from point A to B will become faster and more accessible if you decide to trust the job to an experienced and trustworthy company. Tempus Logix is a top-rated vehicle shipping company licensed in the industry and bonded with FMCSA and USDOT.
Tempus Logix has transported military cars, motorcycles, and classic and vintage cars throughout many years of operating. The company also provides with boat transportation service. We offer hybrid auto transport methods, which include open or enclosed trailers. We work with more than 25,000 carriers that have up to 1 million insurance and make it possible to transfer your vehicle as safely and quickly as possible.
Our professional staff is always ready to help and guide our customers through the whole process. To contact our experts, you can use our live chat provided on the website or call +1(818)942-7030.
Our customers can get a quick estimate for the quote for transferring their vehicle using our car shipping calculator on the website. All students, returning customers, and soldiers will get great deals. Also, good deals will be offered for transferring two vehicles simultaneously at the same route.
Facts About Texas
Let's look at some information about Texas.
Texas's population is 29,730,311.
The state's area is 268,581 square miles.
New Mexico borders Texas in the northwest; Oklahoma in the north and northeast; Arkansas, Louisiana, and the Gulf of Mexico in the east; and Mexico in the southwest.
Many believe that the state's name is Texas because the Caddo tribe greeted Spanish settlers by saying Tay-yas, meaning "friends," which sounded like "Texas."
The state's nickname is the Lone Star State because when the Republic of Texas declared itself an independent nation in 1836, it flew a flag with a single star on it.
Places to Visit
Below are the popular places to visit in Texas
Austin, the capital city with its colorful character, takes Texas to an entirely new level. The capital city offers culture, cuisine, and natural scenery. 
One of the best prime shorelines is South Padre Island. South Padre offers 34 miles of relaxing beaches along the warm waters of the Gulf of Mexico.
Situated about halfway between Austin and Dallas, Waco appeals to various travelers. Nature lovers can visit Cameron Park for hiking, mountain biking, and horseback riding.
Your satisfaction is our priority.
The states in which we operate