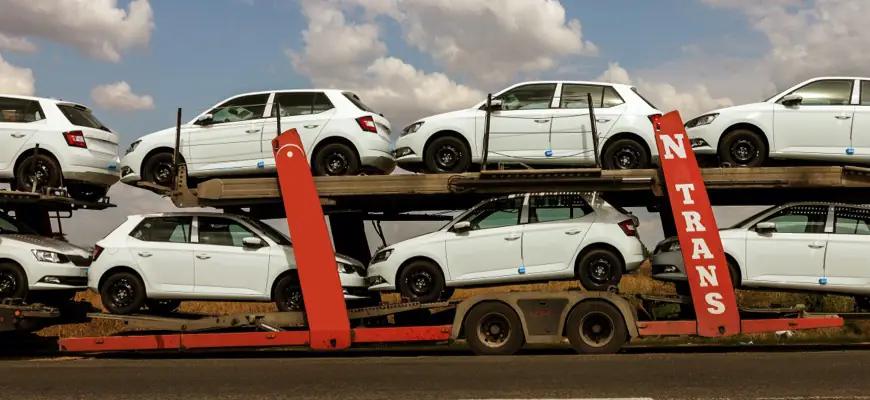 Arizona to New Mexico Car Shipping
It is not easy to find a trustworthy company that will rapidly and safely transfer your vehicle from point A to B. Luckily, Tempus Logix is ready to figure out your troubles with vehicles without you doing anything. Our company is a licensed car shipping company in the US. We work with an extensive network of carriers with up to 1 million insurance.
Tempus Logix is licensed in the vehicle shipping industry and bonded with FMCSA and USDOT. We have years of experience shipping military cars, heavy equipment, boats, motorcycles, luxury, and vintage cars. Our customers can choose from open or enclosed auto transport methods. The company transports both operable and inoperable vehicles. The pickup of the vehicles takes between 1 to 5 days.
Please note*, Tempus Logix has fantastic news for soldiers and students as they will get outstanding offers.
Our website offers a car shipping calculator to calculate the cost in a few seconds. In case you have any questions, you can ask our qualified staff, who will guide you through the way via live chat, or you can call customer service number +1(818)942-7030.
Let's have a look at some information about our destination.
New Mexico
The population of New Mexico is 2,105,005.
The total area of the state is 121,591 square miles.
Santa Fe is the capital city of New Mexico.
The longest current U.S. Route in New Mexico is U.S. Route 70, spanning 448.264 miles across southern New Mexico.
New Mexico has a mild, arid, or semi-arid continental climate.
The total driving distance from Arizona to New Mexico is 417 miles.
Interesting places to visit.
Every harvest time, Albuquerque hosts the largest hot festival in the world, drawing over 80,000 people. The convention began in 1973 with as it were 13 inflatables have developed to involve a 365-acre stop with more than 500 inflatables partaking. This nine-day celebration is kicked off by the breathtaking "Mass Ascension" and proceeds with interesting shows of facilitated swelling and nighttime introductions.
Bandelier National Monument is a 33,677-acre preserve encompassing some of the state's most dramatic volcanic landscapes and archeological ruins. Former home of ancestral Pueblo people, the area was likely occupied from AD 1150 to 1600.
Your satisfaction is our priority.
The states in which we operate