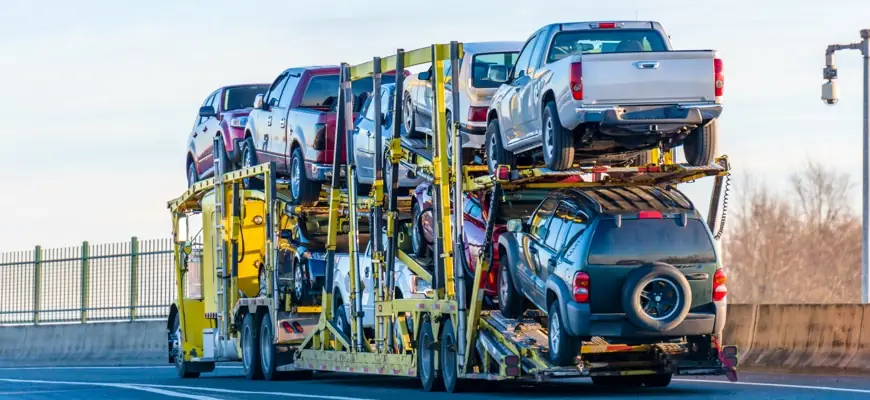 Arkansas to Maine Car Shipping
Vehicle shipping has never been easy, it often requires a lot of time and effort, but you will not have to face any challenges if you choose Tempus Logix, a licensed car shipping company in the US bonded with FMCSA and USDOT. Tempus Logix has years of experience in the vehicle shipping industry and has been trusted with transporting over 30,000 vehicles. Just trust us, and we will meet your high expectations. 
Here is why you should choose Tempus Logix.
Safe and speedy vehicle delivery.
All the drivers Tempus Logix works with are certified and will pick up your car in 1 to 5 business days. Our specialists will ship your vehicle securely and quickly. Your operable or inoperable vehicle will be shipped with either open or enclosed auto transport methods.
A huge network of shippers.
Tempus Logix works with over 25,000 shippers with insurance of up to $1.000.000. We have many years of experience in the vehicle shipping industry. Our customers can ship heavy equipment, motorcycles, boats, and classic, vintage, luxury, and military cars.
Our specialists are ready and enthusiastic about assisting our beloved customers throughout the process. To receive answers to all your questions, our customer should only join the live chat on the website or call +1(818)942-7030.
You only need to use the calculator tool on our website to get an instant quote for your vehicle shipping. The only requirement is to fill out the small form, which will take a few seconds. It is important to mention that shipping prices are not fixed and can fluctuate depending on the season. 
All soldiers, students, and loyal customers will receive special discounts on their vehicle shipping.
Amazing facts about Maine.
Maine's total area is 35,385 square miles.
The state's population is 1,369,159.
The nickname of Maine is "The Pine Tree State."
Augusta is the capital city.
Entertaining places to visit.
Acadia National Park, known as the first eastern national park, offers some of the state's most outstanding landscapes. It boasts granite peaks, winding bike trails, and sprawling bodies of water. It is an excellent destination for outdoor adventures such as climbing, hiking, horseback riding, picnicking, and birdwatching.
We also recommend visiting Bangor, a lively city along the edge of the Penobscot River. The town is an ideal destination for adventure-seekers as it is enclosed by thick woods, vast waterways, and mountains that receive snow in the winter.
Your satisfaction is our priority.
The states in which we operate