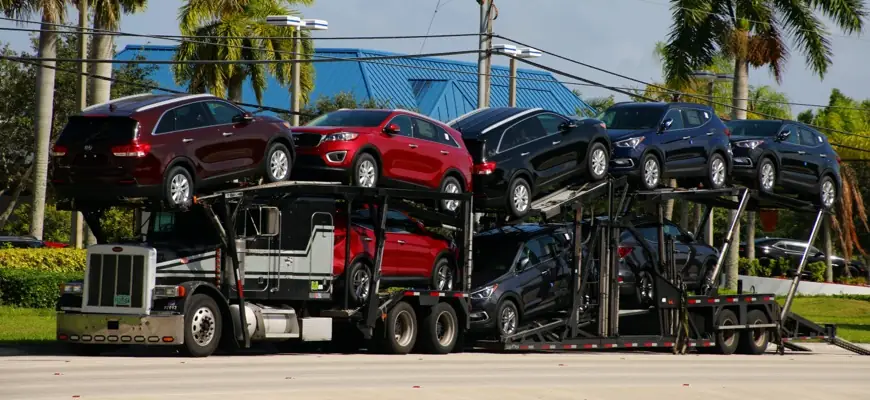 California to Florida Car Shipping
Do you plan to transfer your valuable vehicle from California to Florida? Tempus Logix is here to help you transport your car safely, quickly, and at a low price without you having to do any work. We work with a big connection of carriers that offer up to 1 million insurances. Comparatively, we are licensed and bonded with FMCSA and USDOT.
Our company is one of the favorite car carrier companies in the US. Tempus Logix offers its customers open and enclosed vehicle transport.
We provide military car shipping, shipping for online car buyers, heavy equipment, motorcycle transport, classic car transport, and also boat transportation services.
It is important to note*; if you are a student or a soldier, we offer discounts on car delivery.
Our website offers a car shipping calculator to calculate the cost in a few seconds. In case you have any questions, you can ask our qualified staff, who will guide you through the way via live chat, or you can call customer service number +1(818)942-7030.
Let's have a look at some helpful information about our destination.
Florida
Florida is located in the Southeastern.
Florida's population is 21.6 million, making it the third-most populated state.
The state shares its border with the Gulf, Alabama, Georgia, Bahamas, etc.
The Interstate Highways of Florida are owned and maintained by the Florida Department of Transportation. There are four primary highways and eight auxiliary highways, with a ninth proposed, totaling 1,497.58 miles.
In Florida, the climate is subtropical. In summer, temperatures range between 88 °F and 91 °F. There are on average 8/9 days in winter with rainfall in the north and 6/7 in the center-south.
Changing places is difficult, so we thought to give you some comforter facts about your destination;
If you are orange lovers, welcome to Florida! Florida makes 75% of the country's oranges. Furthermore, Florida supplies 40% of the world's orange juice.
Jacksonville is the largest city in Florida.
The law in Florida says that if you have a car in Florida for more than 90 days per year, you must register the vehicle in Florida. And those 90 days do not have to be consecutive! Even out-of-state residents must ensure their car in Florida and prove that they meet the state's minimum insurance requirements.
We are looking forward to making your vehicle transportation more comfortable and more manageable.
Your satisfaction is our priority.
The states in which we operate