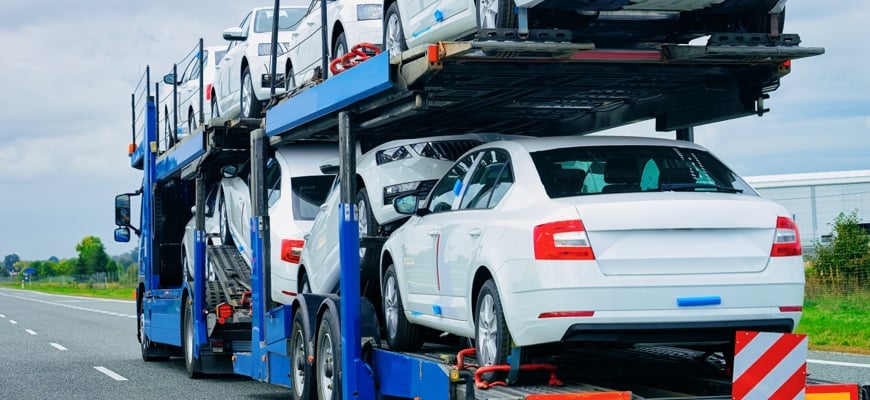 California to Illinois Car Shipping
Finding a reliable company that'll transfer your vehicle safely, quickly, and reasonably priced is not an easy task, but we are happy to say that you have found the right one.
Tempus Logix is certified in the vehicle shipping industry and bonded with FMCSA and USDOT. We work with more than 25,000 professional shippers who provide 1 million insurance. We have many years of experience in heavy equipment transport, motorcycle shipping, military car shipping, and classic and luxury car transport. The company also provides boat/yacht shipping services.
Our customers can ship with open or enclosed car shipping methods.
Our excellent customer service will guide our beloved customers from the start to the end. The quickest way to communicate with them is through live chat on the website or call +1(818)942-7030.
To estimate the cost of your vehicle transfer, you only need to use our calculator on the website that'll show the quote in a few seconds.
Amazing discounts will be available for students, soldiers, and loyal customers.
Facts About Illinois
Below you can find out fascinating facts about Illinois.
Illinois's population is 12,569,321.
The total area of Illinois is 57,914 square miles.
Wisconsin borders Illinois in the north; Lake Michigan, Indiana, and Kentucky in the east; Kentucky and Missouri in the south; and Missouri and Iowa in the west.
Illinois' climate is typically continental with cold winters, warm summers, and frequent short fluctuations in temperature, humidity, cloudiness, and wind direction.
The word Illinois is derived from the Native American word "iliniwok" or "Illiniwek," which means "best people"; it was used to refer to the 10 to 12 tribes found around the river.
The total driving distance from California to Illinois is 2,080 miles.
Places to Visit
Find out the famous places to visit in the state.
From the top of the Willis Tower Skydeck, tourists can see up to 50 miles over Lake Michigan.
In downtown Chicago, Millennium Park is part of the much larger Grant Park. Cloud Gate sits at the park's center, a 110-ton polished steel sculpture. 
Located in Springfield, the Abraham Lincoln Presidential Library and Museum offers an excellent opportunity for learning about Abraham Lincoln and the history of Illinois.
Located along Chicago's waterfront, Navy Pier is a great tourist destination with all kinds of things to help entertain people of any age. Museums, restaurants, shopping, movies, and theater are available options.
Your satisfaction is our priority.
The states in which we operate