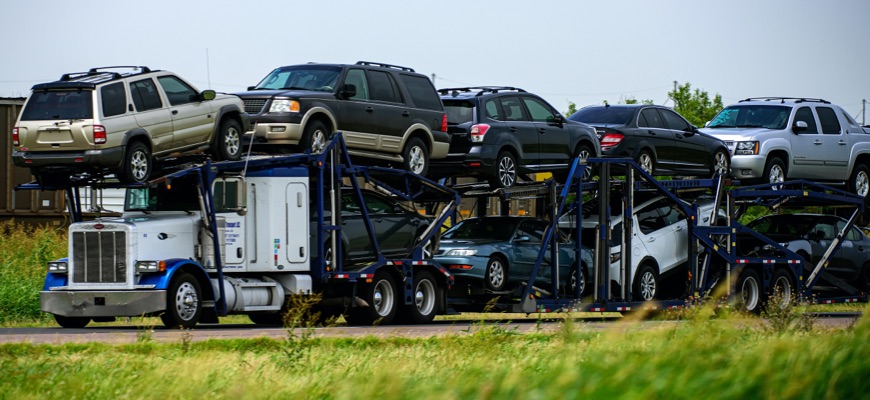 California to Minnesota Car Shipping
So, do you need to transfer a car, boat, motorcycle, or van over 1,900 miles from California to Minnesota? Your vehicle can travel thru Colorado, South Dakota, Montana, Wyoming, Utah, Idaho, and Nevada, among other states.

The common goal of all car dealers is that they all want their cars to be safe and get to place securely.
Minnesota is best known as the heart of the Midwest, a place where luxurious cities (Minneapolis), an abundance of fresh air, vast natural landscapes, and rest opportunities come together for creating a unique geographical location. It is called the "Land of 10,000 Lakes" which proves the state's vast open fields, lush green areas, and numerous water bodies. This is definitely one of the places you visit by car to explore the state's offers with your own eyes. It's can be a day trip, then a trip to the Minneapolis-St Paul Metro to explore the sights of this magnificent city. Then you can return to dive in the local canal or walk through one of the many deciduous forests.
There is certainly no shortage of adventures in this part of the Middle East.
Moving your car from California to Minnesota is easier when you hire a carrier like Tempus Logix. When we dispatch cars from California to Minnesota, we use all our resources to ensure a successful dispatch. Our specialists are experts with many years of experience. They offer solutions to any problem you encounter when moving vehicles from California to Minnesota. Our specialists process the shipping of each car, receive all the necessary documents and provide complete insurance for each car.
Tempus Լogix carries out transportation for all types of vehicles. We do our best to meet the needs and expectations of our customers.
The states in which we operate