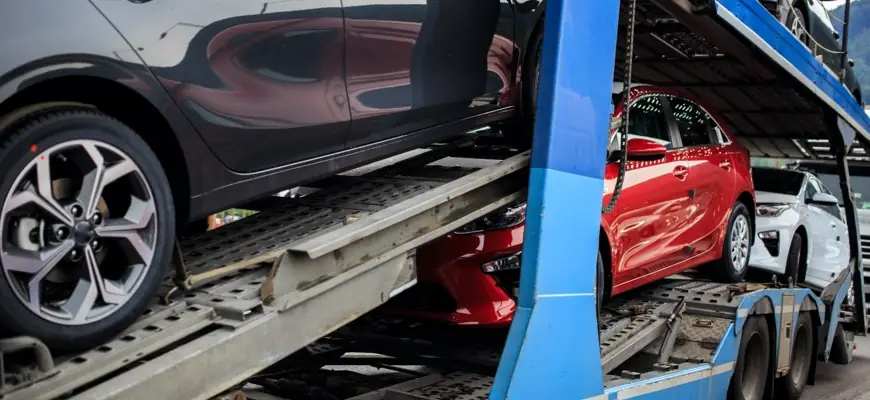 California to Texas Car Shipping
Tempus Logix is here to guide and help you transport your vehicle safely, quickly, and efficiently at an affordable price. Our company is one of the top-rated car carrier companies in the US that works with a vast network of carriers.
The company provides its customers with open and enclosed auto transportation with professional approaches and affordable pricing. We work with a big connection of carriers that offer up to 1 million insurances. Furthermore, we are licensed and bonded with FMCSA and USDOT.
We provide military car shipping state to state, shipping for online car buyers and car lovers, as well as heavy equipment shipping, motorcycle transport, luxury car transport, and also boat transportation.
Please note*; we offer discounts on car delivery if you are a student or a soldier.
Because you estimate your time, our website provides a car shipping calculator that can calculate the cost in a matter of seconds. If you have any further questions, you can always ask our qualified personnel, who will assist you every step of the way via live chat or by calling customer service at +1(818)942-7030.
Facts About Texas
Here is some information about our destination.
Texas is the second most populated (29.1 million) and largest state (268,596 square miles) in the US.
Texas shares a border with Louisiana, Arkansas, Oklahoma, New Mexico, etc.
It is the 2nd largest state.
The state has 16 interstate highways and 45 U. S. highways.
Texas' longest highway is U. S. 83, which is 783.5 miles.
Over the year, the temperature in Texas typically varies from 36°F to 96°F and is rarely below 24°F or above 102°F.
Places to Visit
Changing places is very tiresome, so we thought to ease it up with noteworthy places to visit;
We would prescribe going to Space Center Houston, a science gallery that serves as the official guest center of NASA Johnson Space Center in Houston.
Restaurateur Mariano Martinez adjusted a soft-serve ice cream machine to form solidified margaritas and called it "The World's First Frozen Margarita Machine." It is presently on show at the Smithsonian National Exhibition hall of American History.
Big Bend National Park and Guadalupe Mountains National Park.
Let Tempus Logix take care of your car transportation requirements.
Your satisfaction is our priority.
The states in which we operate