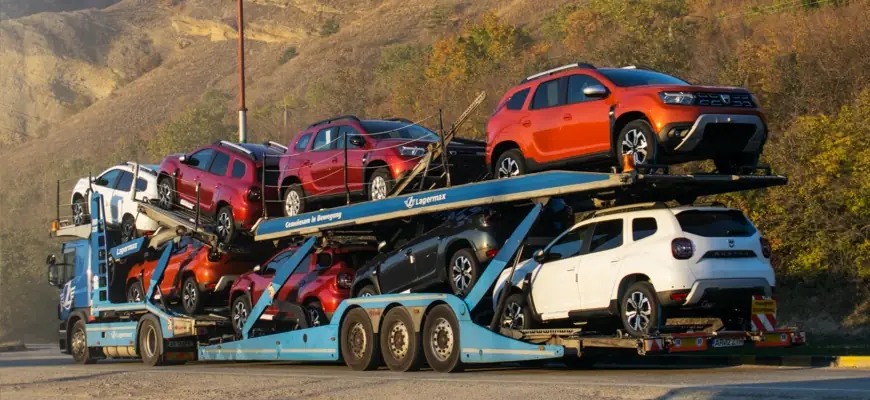 California to West Virginia Car Shipping
If you are looking for a reliable vehicle shipping company that will transport your vehicle from California to West Virginia easily, safely, and at the same time at reasonable prices, Tempus Logix is a licensed car shipping company bonded with FMCSA and USDOT that will take all the responsibility for your vehicle shipping. The company made it easy to calculate the cost in a few seconds using a car shipping calculator on the website. Shipping prices can change depending on the season.
We work with an extensive network of carriers with up to 1 million insurance. We transport both operable and inoperable vehicles. Tempus Logix is proud to have been trusted with shipping more than 30,000 vehicles, including military cars, boats, motorcycles, vintage, classic, and luxury cars. The pickup of vehicles takes between 1 to 5 business days.
Our company has exciting news for loyal customers, students, and soldiers as they will receive special discounts on their shipments.
Our customers can book their shipping online 24/7. If you have additional questions, you can ask our professional staff via live chat on the website or by calling +1(818)942-7030.
Engrossing information about West Virginia.
The population of West Virginia is 1,793,716.
The state capital is Charleston.
The total area is 24,231 square miles.
The state shares its border with Virginia, Pennsylvania, Ohio, Maryland, and Kentucky.
The driving distance from California to West Virginia equals 2,483 miles.
Fabulous places to visit.
If you are a phenomenon lover, we recommend you visit West Virginia Penitentiary. The grim prison opened in 1876, and in 1995, the last prisoner left. Between those dates, it was the scene of escapes, prison riots, fires, and almost 100 executions. Visitors can have a memorable tour by exploring the reportedly haunted location at night.
The next spot is State Capitol. The State Capitol in Charleston reflects Roman and Greek rare architectural influences. Popular Cass Gilbert designed this place. Indiana limestone, Italian travertine sheath, and white marble from Vermont were used during the building process.
Your satisfaction is our priority.
The states in which we operate