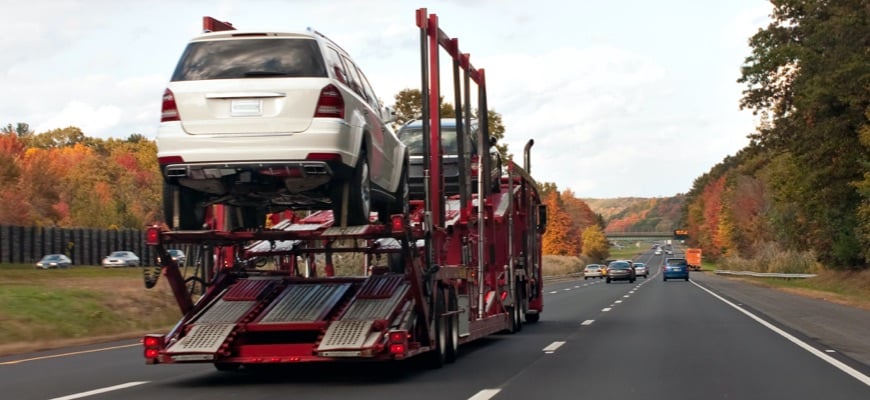 Colorado to Arkansas Car Shipping
Transporting your vehicle to another location can be stressful because of the time and energy it requires. Tempus Logix is here to help you in transporting your vehicle quickly and safely. Our shipping professionals will do the work for you.
Tempus Logix provides its customers with open and enclosed auto transport with professional approaches and affordable prices. Our company provides military car shipping, shipping for online car buyers, as well as shipping state to state for motorcycle transport, luxury car transport, classic car transport, etc. We work with a big connection of carriers that offer up to 1 million insurances; furthermore, we are licensed and bonded with FMCSA and USDOT.
Note*; if you are a student or a soldier, we provide discounts on car delivery.
You do not even have to waste time finding out the prices for the transportation; the website's car shipping calculator makes it easy to calculate the cost in a few seconds. For additional questions, you can contact us via live chat or use customer service by calling +1(818)942-7030.
Facts About Arkansas
Let's have a look at some beneficial information about our destination.
Arkansas is a Southcentral state in the United States.
Arkansas's population is 3 million, making it the 33rd most populated state.
It is the 29th largest one in the United States.
In Arkansas, the longest route is U.S. Route 67 (296.95 miles) from Texarkana to Missouri.
Arkansas weather is mild and typically pleasant. For the most part, Arkansas has hot, sticky summers and slightly drier, mild to cool winters. In summer, the daily high temperatures average around 93 °F, with lows around 73 °F. In winter, highs are around 51 °F and lows around 32 °F.
Places to Visit
We know how stressful changing places may be, so we thought to offer you some alluring places to visit;
North Little Rock offers one of the nation's biggest civil parks.
The city of Fairfield Bay sits on the north shore of Greer's Ferry Lake, a 40,000-acre mountain lake of sparkling waters in central Arkansas.
The Buffalo River is one of the few remaining unpolluted, free-flowing streams within the lower 48 states.
We guarantee your car will arrive in the same condition once it reaches the destination.
Your satisfaction is our priority.
The states in which we operate