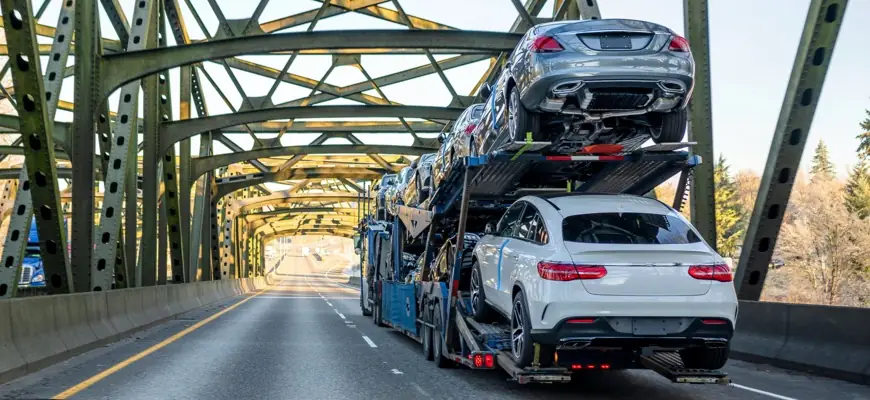 Colorado to Kansas Car Shipping
If you want to ship your car from Colorado to Kansas, however, worry about the safety, speed, and cost; Tempus Logix is here to assist you and make your vehicle transportation stress-free.
Tempus Logix is a certified vehicle shipping company and has many years of experience transferring motorcycles, boats, military cars, heavy equipment, vintage, and luxury cars. The company also offer heavy equipment transport service. There is an option to choose from open or enclosed auto transportation methods. The company works with a massive carrier network with up to 1 million insurance. We are bonded with FMCSA and USDOT.
Our customers can estimate the vehicle transport cost within a few seconds via our calculator on the website. Our professional staff is always available to help in any way throughout the whole process. You can reach them by live chat on the website or call +1(818)942-7030.
A particular discounting system will be available for soldiers, students, and loyal customers.
Facts About Kansas
Let's look at some interesting facts about Kansas.
The population of Kansas is 2,917,224.
The state's area is 82,277 square miles.
Kansas was named for the Kansas or Kanza tribe of the Sioux family that lived along a river in the area and gave it the tribal name. The name translates as "south wind people" or "wind people."
The total driving distance from Kansas to Colorado is 526 miles.
It is the windiest city in the whole United States.
Place to Visit
Here are some famous places to visit in Kansas.
The Chalk Pyramids, also known as Monument Rocks, can be found in Gove County, in northwest Kansas. This geological landmark is one of the natural wonders of the state. 
Located in the city of Hutchinson is The Kansas Cosmosphere and Space Center, better known as simply the Cosmosphere. The Kansas Cosmosphere is the second largest space museum on the planet, and it is packed with fascinating attractions and exhibits.
One of the fascinating destinations in Kansas is Lindsborg. This small city was settled by Swedish immigrants towards the end of the 19th century. Today, it is known as Little Sweden.
Your satisfaction is our priority. We are looking forward to cooperating with you.
The states in which we operate