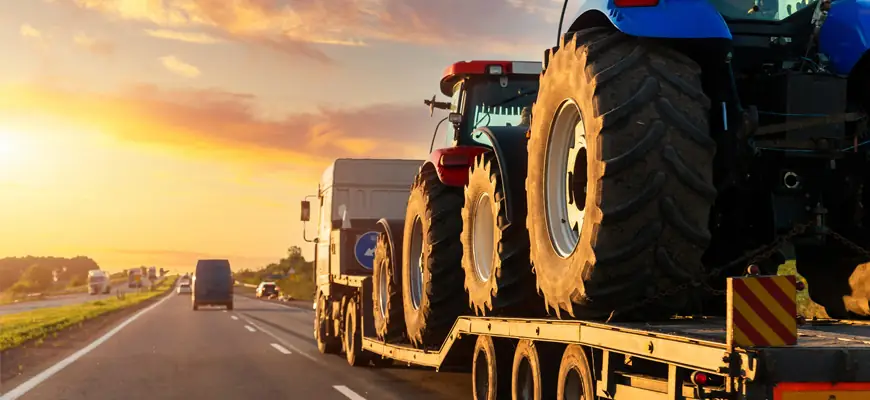 Colorado to Wyoming Car Shipping
Tempus Logix is always ready to help you transport your vehicle quickly and safely. Choose a car shipping company like Tempus Logix, and you won't have to deal with the workload; our professional shipping staff will do the work for you.
It is more challenging to deliver a vehicle to Wyoming compared to other states because it is mountainous. However, Tempus Logix will perfectly complete the delivery of your vehicle. We are considerably experienced in transporting heavy equipment, boats, motorcycles, luxury, classic and vintage cars with open or enclosed trailers. The company is bonded with FMCSA and USDOT. We partner with a vast network of carriers with up to 1 million insurance.
Note*; Tempus Logix has fantastic news for soldiers and students as they will receive outstanding offers.
Our customers can know their shipping cost in a few seconds with the help of our calculator on the website. Just fill out the small form provided. It is essential to mention that the prices can fluctuate depending on the season. If our customers have any additional questions, our specialists will always be ready to assist through the whole process. To contact our staff, you only need to join the live chat on the website or call +1(818)942-7030.
Here is some helpful information about our destination.
Cheyenne is the capital and most populous city of Wyoming.
The driving distance from Colorado to Wyoming is equal to 434 miles.
Wyoming's population is 581,075.
The total area of Wyoming is 97,914 square miles.
The state shares its border with Idaho, Montana, South Dakota, Nebraska, Utah, and Colorado.
The longest highway is historic U.S. 20, which is 3,365 miles.
The summers are warm, muggy, and wet; the winters are very cold, snowy, and windy. Over the course of the year, the temperature typically varies from 27°F to 86°F.
Attractive places to visit.
The Buffalo Bill Center retraces a critical chapter of American history in a complex of five interesting galleries. Within the Buffalo Bill Museum, you'll see artifacts from the life of Buffalo Bill Cody, the incredible American soldier and showman.
Rising more than 1,200 feet over Wyoming's eastern fields and the Belle Fourche River, Devils Tower National Monument is a topographical jewel. This is often the huge hitter on the off chance that you're seeking out northeast Wyoming attractions. The Devils Tower Visitor Center points to an interest in the geography of this flat-topped volcanic wonder and delineates the history and culture of the range through photographs and exhibits.
The National Historic Trails Interpretive Center is more than a historical center. It's an intelligent encounter reproducing the ancient pioneer trails and their critical part in American history. One of the best things to do in Casper, Wyoming, the gallery is well worth a handful of hours of your time.
Your satisfaction is our priority.
The states in which we operate