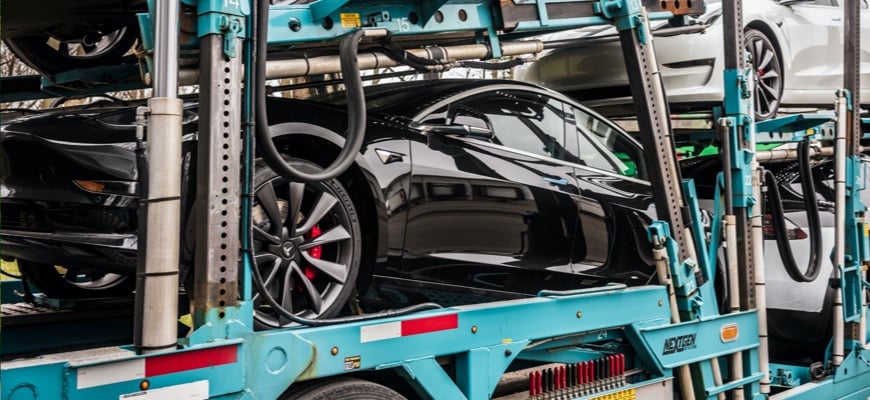 Connecticut to Virginia Car Shipping
If you are looking for a licensed, experienced, and trustworthy company to ship your car from Connecticut to Virginia, we are happy to say that you have already found what you have been looking for. Tempus Logix is a top-rated car shipping company bonded with FMCSA and USDOT. The company has been in the vehicle shipping industry for years and has shipped over 30,000 vehicles. Trust us, and we will fulfill your high expectations.
Advantages offered by Tempus Logix.
A huge network of shippers.
Tempus Logix collaborates with over 25,000 carriers with insurance of up to $1.000.000. Our customers can ship both operable and inoperable vehicles, including military cars, boats, motorcycles, and classic, vintage, and luxury cars.
You can get an instant quote for your shipping using the calculator tool on our website. The tool is quick and easy to use, and you only need to fill out the small form. Shipping prices are not fixed and can change depending on the season.
Supportive customer service.
Don't worry if you have additional questions, as our professional staff will be by your side from the start to the end. You only need to join the live chat on the website or call +1(818)942-7030 to receive answers to all your questions.
Safe and fast vehicle delivery.
All the drivers we work with are certified and will pick up your car in 1 to 5 business days. If you want to shorten the pickup timeframe, you only need to request expedited shipping; however, you should note that compared to the usual timeframe, the price of expedited shipping is higher.
If you are a soldier, student, or loyal customer, you will receive special discounts from Tempus Logix.
Captivating information about Virginia.
Virginia's total area is 42,774.2 square miles.
The state population is 8,757,467.
The capital city is Richmond.
The total distance of driving from Connecticut to Virginia is 457 miles.
Entertaining places to visit.
Colonial Williamsburg is a unique spot to visit, offering a combination of education, excitement, adventure, and entertainment. Visitors can step back in time as they explore the Revolutionary City. You can also enjoy a guided or self-guided tour. Art lovers will be thrilled with the Art Museums of Colonial Williamsburg, offering excellent displays and exhibits.
Shenandoah National Park provides some beautiful views and scenery, including sights of the Shenandoah River, the valley, lush greenery, and wilderness areas. Skyline Drive, now known as a National Scenic Byway, attracts many people to this park. Visitors can enjoy a wonderfully scenic drive with breathtaking surroundings.
Your satisfaction is our priority.
The states in which we operate