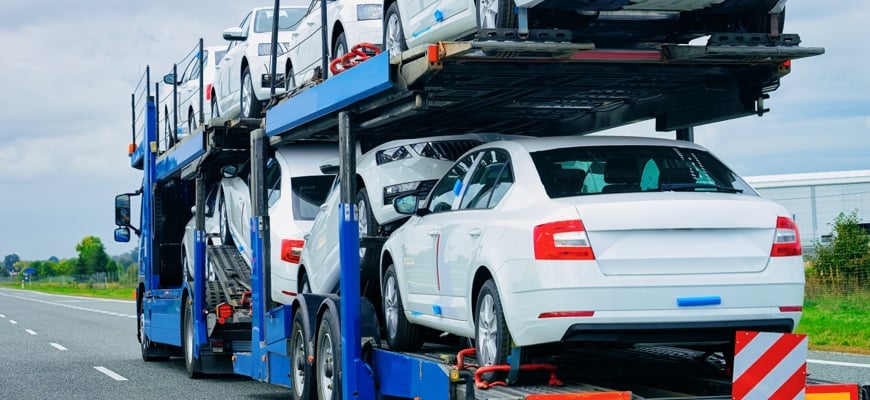 Delaware to Illinois Car Shipping
Your car is one of your most expensive assets, and shipping it from one state to another is often stressful, expensive, and challenging, but if you choose Tempus Logix, you will not face any difficulties. The company is a licensed vehicle shipping company in the US that has been working hard to provide the best auto shipping services for many years. Tempus Logix is connected with FMCSA and USDOT and has shipped over 30,000 vehicles.
Tempus Logix is the best choice for you if you want to ship heavy equipment, motorcycles, boats, military, classic, vintage, and luxury cars. We collaborate with an extensive network of shippers with up to 1 million insurance, and all the drivers we work with are certified. We will arrange the pickup in 1 to 5 business days, but you can also request expedited shipping, reducing the pickup timeframe. It should be noted that compared to standard shipping, the price of expedited shipping is higher.
You can find handy tools on our website that will save you time. The first useful tool is the calculator tool that will help you get an instant quote for your vehicle shipping by filling out the small form. However, it is essential to mention that shipping fees are not fixed and can fluctuate from one season to another. Another amazing tool on our website is the live chat allowing you to contact our specialists quickly and easily. You can also call +1(818)942-7030 to get answers to all your questions.
Outstanding deals will be provided to returning customers, soldiers and students.
Captivating information about Illinois.
Illinois is a midwestern state.
The state is bordered by Wisconsin, Lake Michigan, Indiana, Kentucky, Missouri, and Iowa.
The state's population is 12,808,884.
Illinois covers 57,915 square miles.
Delightful places to visit.
Visitors will find a great selection of theaters, music venues, restaurants, and the historic Grosse Point Lighthouse, built in 1873 in Evanston, Illinois. Evanston is home to Northwestern University.
We also recommend visiting Elmhurst, Illinois, a western suburb of Chicago, and a center for the arts with a fine art museum offering classes to adults and children. It also has a symphony orchestra and theater groups and performances.
Your satisfaction is our priority.
The states in which we operate