Enclosed Trailer Types for Our Customers' Knowledge and Insight
We classify enclosed and open trailers in the same fashion. Both come with these three types:
Single vehicle trailers
Single level multi-vehicle trailers (non-stacking)
Multi-level multi-car trailers (stacking)
The enclosed trailers are also classified in 2 types:
Hard-sided enclosed trailers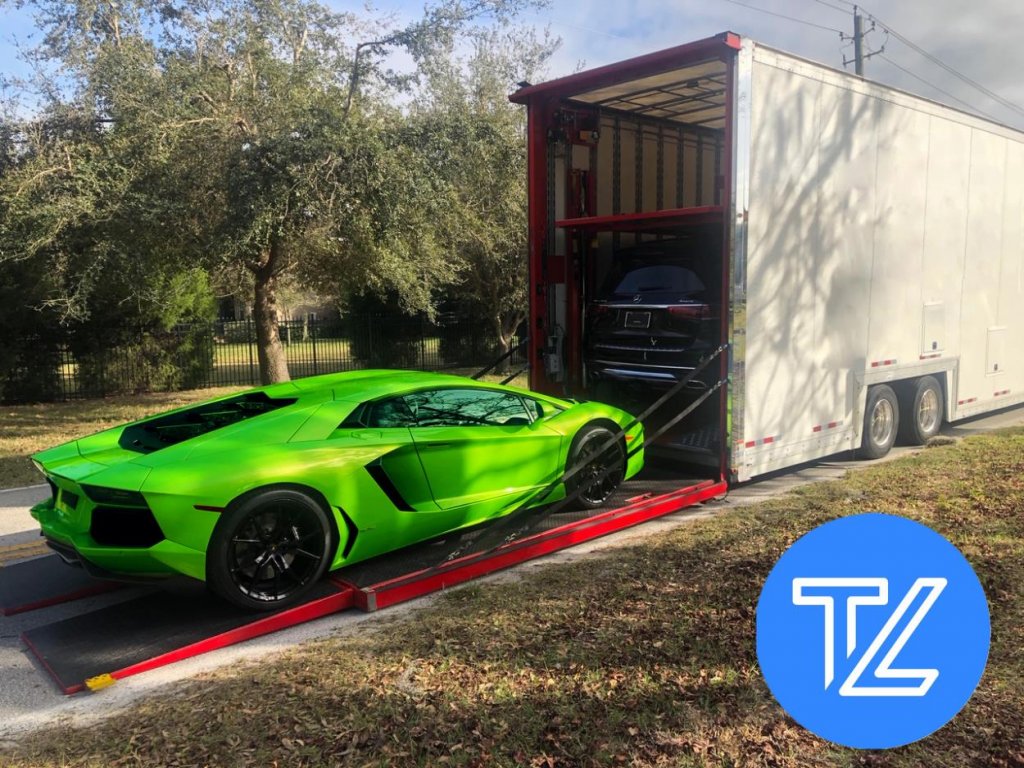 Soft-sided enclosed trailers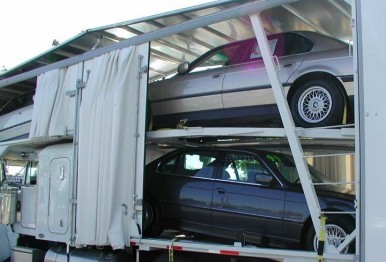 However, whereas for multi-level multi-car open trailers usually transport up to nine cars, enclosed trailers haul seven.
Some notable differences exist, which traditionally affect price and preference of enclosed trailers' utilization. Enclosed trailers provide full closing on all sides by either solid walls (hard sided enclosed trailer) or tarps (soft sided enclosed trailer), maximizing protection from outside elements, such as weather and road debris. Because of this supplementary securing, most of our customers who own luxury, vintage, classic, exotic, or auto show cars choose to transport them in enclosed trailers.
Accordingly, to accompany smooth loading and unloading of this category of cars, many enclosed haulers have customized hydraulic lift gates and ramps that nearly level with the ground, which makes them ideal for low ground clearance vehicles. Some even have unique ventilation systems to climate control precisely. Possessing these traits also make enclosed trailers high-priced comparatively with their counterparts.
On the whole, both open and enclosed trailers have advantages and disadvantages that do not upset the quality of our services. Even though open haulers carry out approximately 90% car transportation nationwide, Tempus Logix makes both types readily available to its customers at all times.