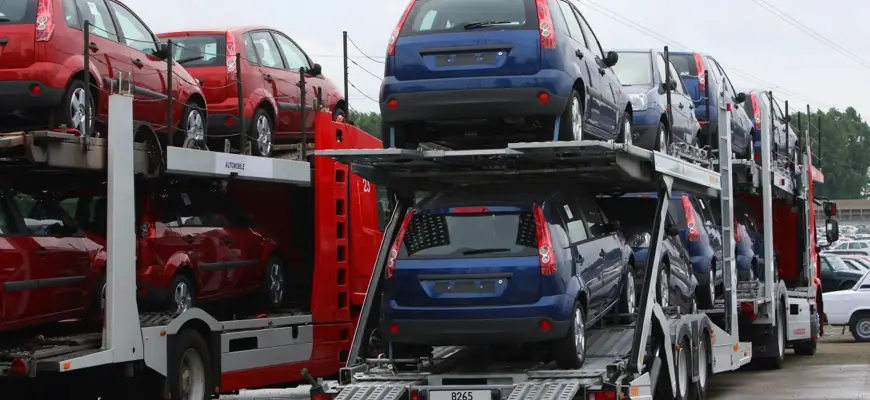 Florida to Arizona Car Shipping
Do you want to transport your vehicle from one state to another, but it requires a lot of time, money, and effort? You will not have to face any challenges if you choose Tempus Logix, a certified vehicle shipping company in the US connected with FMCSA and USDOT.
Here is why you should choose Tempus Logix.
Safe and fast vehicle delivery.
Our drivers are certified and will make sure to deliver your vehicle as securely and quickly as possible. The pickup of vehicles takes between 1 to 5 business days, but in the case of expedited shipping, the pickup will occur in a shorter time frame. Compared to standard shipping, the expedited shipping price is higher.
A vast network of carriers.
Tempus Logix collaborates with over 25,000 professional shippers with up to 1 million insurance significantly experience in shipping heavy equipment, motorcycles, boats, and classic and vintage cars. Depending on our customers' choice, vehicles are transported either with open or enclosed auto transport methods.
You will only need to use the calculator tool on our website to find out the cost of your vehicle shipping within a few seconds. Shipping prices are not fixed and can change depending on the season.
If you have any additional questions, contact our specialists via live chat on the website or call +1(818)942-7030. Our staff is ready to assist and guide our beloved customers every step of the way.
Significant discount packages will be available for students, returning customers, and soldiers.
Let's look at some amazing facts about Arizona.
Phoenix, the state's capital city, is the hottest city in the United States.
Arizona's population is 7,640,796.
The state covers 113,990 square miles.
The total distance of driving from Florida to Arizona is 2,121 miles.
Delightful places to visit in the state.
We recommend visiting Phoenix Zoo, considered the largest of its kind in the US. The zoo represents animals from different regions of the world, such as Africa. There is also a section devoted to the animals of Arizona.
Havasu Falls is one of the best places to visit in the state for nature lovers. This amazing waterfall stands nearly 100 feet high. Visitors can take many guided tours around the park.
Your satisfaction is our priority.
The states in which we operate