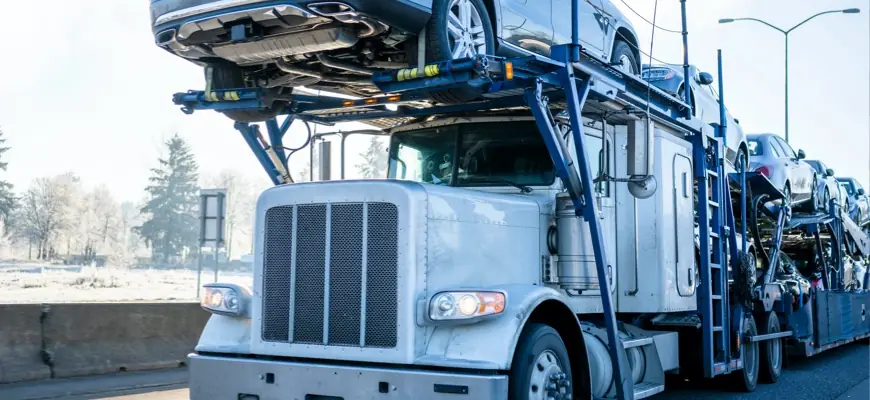 Florida to Louisiana Car Shipping
Do you need to ship your vehicle from Florida to Louisiana but are worried that you will face many difficulties throughout the process? If you choose Tempus Logix, a licensed vehicle shipping company, we will ensure your vehicle is securely and quickly transported without any challenges. The company has been in the vehicle shipping industry for many years and is connected with FMCSA and USDOT. We will fulfill your high expectations.
Advantages offered by Tempus Logix.
In only a few seconds, you can estimate your shipping cost using the calculator tool provided on our website. Depending on the season, the shipping fees can change.
A massive network of carriers.
We work with over 25,000 carriers with up to 1 million insurance with years of experience in the vehicle shipping industry. We are experts in shipping motorcycles, heavy equipment, boats, and classic, vintage, and military cars.
Safe and rapid vehicle delivery.
The safety of your vehicle is assured as all the drivers Tempus Logix works with are certified and will perfectly complete your vehicle delivery. Our specialists will communicate with you to schedule the final date and time convenient for you to pick up our vehicle in 1 to 5 business days.
Tempus Logix offers supportive customer service that will be by your side from the start to the end. We made it easier for you to contact our professionals by providing a live chat tool on the website. You can also call +1(818)942-7030.
The amazing news is that all students, returning customers, and soldiers will receive special discount packages.
Engrossing information about Louisiana.
The state is bordered by Arkansas, Mississippi, the Gulf of Mexico, and Texas.
Baton Rouge is the capital of Louisiana.
Louisiana's total area is 52,069.13 square miles.
The state's population is 4,682,633.
Fantastic places to visit.
We recommend visiting Bossier City with friendly residents, delicious cuisine, and regional entertainment that will keep you coming back for more.
New Orleans is a wonderful city rich in history, architecture, music, and colorful culture. Visitors can admire the majestic St. Louis Cathedral, stroll the historic French Market, or walk through the stunning Garden District.
Your satisfaction is our priority.
The states in which we operate