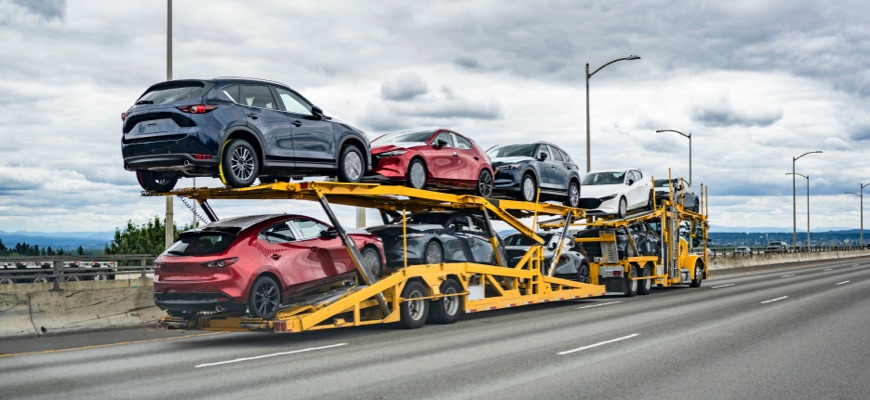 Florida to New Jersey Car Shipping
Are you concerned about the safety of your vehicle while transporting it from one state to another, and also you believe that vehicle transport is expensive and stressful? You will not have to face any of these challenges as Tempus Logix is a licensed vehicle shipping company in the US ready to take all the responsibility for your vehicle transport. We will transport your vehicle securely, fastly, and at fair prices.
Tempus Logix is connected with FMCSA and USDOT and works with over 25,000 experienced shippers with up to 1 million insurance. Our customers can transport operable and inoperable vehicles, including classic, vintage and military cars, boats, and motorcycles, with open or enclosed trailers. Our certified drivers will securely transport your vehicle after picking your vehicle up within 1 to 5 business days. You can choose expedited shipping if you want us to pick up your car in a shorter time frame. It should be noted that the cost of expedited shipping is higher than the usual shipping.
You can find helpful tools on our website, such as a calculator and live chat. With the help of the live chat on the website, you can estimate the quote for your shipping in a matter of seconds. Shipping prices can fluctuate depending on the season.
Our specialists will be by your side from the beginning to the end. Don't hesitate to contact them via live chat on the website or call +1(818)942-7030 to receive answers to all your questions.
The fantastic news is that all soldiers, students, and returning customers will receive significant discounts on vehicle transport.
Engrossing information about New Jersey.
The state's motto is "Liberty and Prosperity."
New Jersey's population is 8,870,685.
The state covers 8,722.58 square miles.
New Jersey borders Pennsylvania, Delaware, and New York.
Excellent places to visit.
We recommend visiting Hoboken, located across the Hudson River. It's an amazing location if you want to try ethnic food or enjoy walks from the downtown and the waterfront.
Wildwood, located in Cape May County, offers many things to do for visitors of all ages, from beaches to boardwalks to amusement parks with roller coasters and Ferris wheel rides.
Your satisfaction is our priority.
The states in which we operate