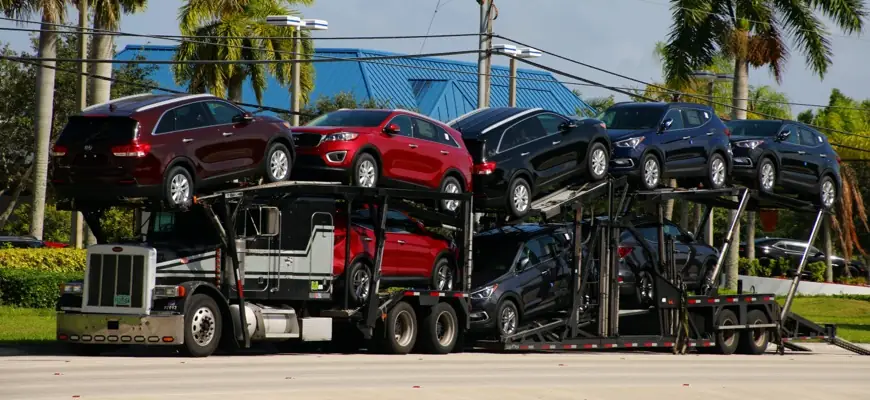 Georgia to Florida Car Shipping
Georgia
In the southeastern part of the USA – is Georgia. Georgia is characterized by a variety of landscapes, flora, and fauna. It is known as the "Peach State" because farmers have gained a reputation for producing the best quality peaches. As of 2014, Georgia is in the top ten most populous states, with an estimated population of 10,097,343. Major cities are Atlanta, Augusta, and Columbus.
Florida
The state of Florida is situated in the southeastern part of the United States.
The capital is Tallahassee.
The largest cities are Miami, Tampa, Orlando, and Jacksonville.
Alabama and Georgia border the state of Florida to the north.
It includes the Florida-Keys Islands to the south, and the Florida Bay is part of the Florida-Keys archipelago.
The Gulf of Florida borders it to the south, the Mexican Ocean to the west, and the Atlantic Ocean to the east.
The state is located on the peninsula of the same name.
It is between the Atlantic Ocean and the Strait of Florida.
GMT-4 time zone operates here in summer and GMT-5 in winter.
Florida has two climatic zones. The climate in North Florida is humid, in the south – oceanic. In South Florida (Miami), tourism is developed in the winter due to the warm climate. The average summer temperature is 26 ºC in the north and 28 ºC in the south.
Winter from 12 ºC in the north and 20 ºC in the south. In summer, the temperature rarely exceeds 38 ºC.
Georgia to Florida car shipping prices depend on several factors: type of delivery (closed or open), dates of pick-up/destination places all affect the shipping cost of your car. Depending on fuel cost, car size, seasonal requirements, delivery schedule, payment method, etc. A surcharge will be added for new vehicles. We offer terminal- to- terminal available service or door-to-door service in almost every location from Georgia to Florida. When you choose Tempus Logix as your cargo carrier, you can be sure that your car will be transported safely from Georgia to Florida so that your vehicle will be safe during transit.
Our priority is to make delivering cars from Georgia to Florida easy and predictable. Tempus Logix professional staff will be in touch with you throughout the transportation of your vehicle. We believe that car transportation should be a smooth and trouble-free process.
After receiving our application, you give us 1-5 working days to arrange the transfer, and you can be sure that it is guaranteed. The main thing for Tempus Logix is a good name in the market and user feedback about it.
The states in which we operate