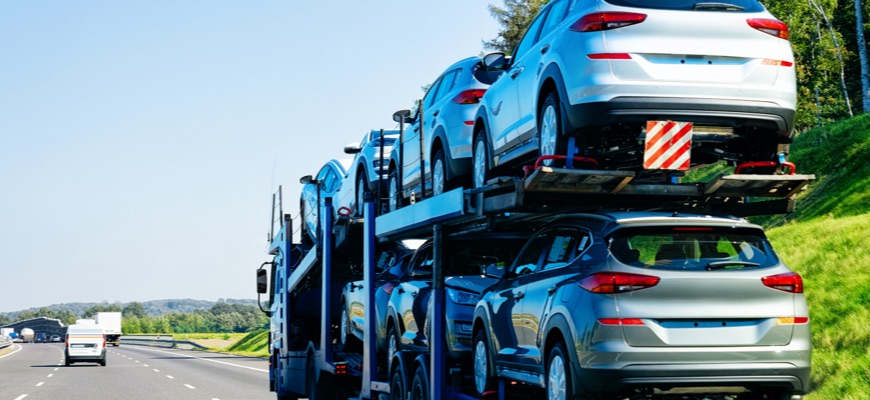 Georgia to Indiana Car Shipping
It has never been easier and more stress-free to transport a vehicle from point A to B as it is with Tempus Logix. Tempus Logix is a certified car shipping company that will make your vehicle shipping easy. The company has been in the vehicle shipping industry for many years and is bonded with FMCSA and USDOT.
Tempus Logix offers car shipping services for both operable and inoperable vehicles. We collaborate with more than 25,000 professional shippers with up to 1 million insurance experts in transporting heavy equipment, motorcycles, military cars, boats, luxury, and vintage cars. Our certified drivers will pick up your vehicle within 1 to 5 business days and will deliver safely and quickly with open or enclosed auto transport methods. Our professionals will communicate with you to plan the final date and time to pick up your vehicle.
If you have any additional questions, our fantastic customer service is eager to assist and guide you from the start to the end. The quickest and easiest ways to contact them is via live chat on the website or by calling at +1(818)942-7030.
Tempus Logix offers a calculator tool on the website that will allow you to estimate your shipping cost in seconds. Please note that the shipping cost can differ depending on the season.
The exciting news is that all soldiers, students, and loyal customers will receive outstanding discounts from Tempus Logix.
Captivating information about Indiana.
The population of Indiana is 6,805,663.
Indiana's area is 36,418 square miles.
The state's name generally means "land of the Indians." The state was admitted to the union on Dec. 11, 1816, as the 19th state.
Indiana produces more than 20% of the United States' popcorn supply.
Fun places to visit in the state.
The Notre Dame Stadium, one of the largest in the United States, hosts music concerts, football championships, and ice hockey games.
The Wellfield Botanic Gardens is a working source of hydropower, so it's equal parts beautiful and sustainable. The garden is a series of parks divided by theme. Visitors can travel between spheres like "the waterfall garden" and "the adventure garden."
Your satisfaction is our priority.
The states in which we operate