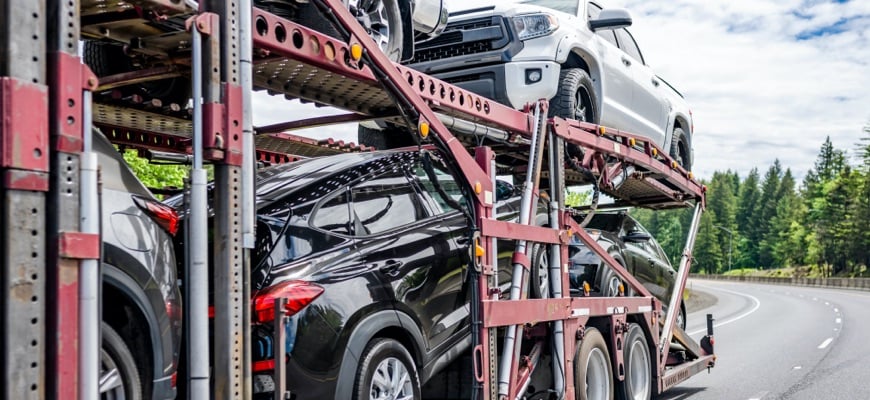 Georgia to Nevada Car Shipping
Do you want to transport your car from Georgia to Nevada, but the amount of work seems heavy? Luckily Tempus Logix, a top-rated auto shipping company, can make your vehicle shipping stress-free and effortless. The company has been in the vehicle shipping industry for many years and is bonded with FMCSA and USDOT.
Advantages of Tempus Logix.
Secure and quick delivery.
All the drivers we work with are insured and will make sure to deliver your vehicle safely and quickly to your desired destination. They will pick up your car within 1 to 5 business days, and if you want your vehicle to be picked up in a shorter time frame, you can request an expedited shipment. The cost of the expedited shipment is higher than the one for the usual time frame.
To get acquainted with the affordable prices provided by the company, you will only need to use the calculator on the website. Please note that the price can change depending on the season you decide to transport your vehicle.
Our professionals will be by your side from the beginning to the end. You can quickly and easily reach them via live chat on the website or call +1(818)942-7030.
A huge network of shippers.
Tempus Logix works with more than 25,000 shippers with up to 1 million insurance. We are proud to have been trusted with shipping more than 20,000 vehicles such as boats, military cars, motorcycles, and luxury and classic cars with open or enclosed trailers.
Special discount packages will be available for soldiers, loyal customers, and students.
Engaging information about Nevada.
The population of Nevada is 3,185,786.
The state covers an area of 110,577 square miles.
Carson City is the capital of Nevada.
The distance of driving from Georgia to Nevada is 2,280 miles.
Fun places to visit in the state.
The City of Henderson is a fantastic southern Nevada base for visitors who would like to tour some of Nevada's most incredible attractions, such as the glittering Las Vegas Strip, the impressive Hoover Dam, and the lovely Lake Mead.
Great Basin National Park, located in eastern Nevada, contains a stunning diversity of ecosystems, caves, rock art, and outstanding hiking and nature exploring opportunities.
Your satisfaction is our priority.
The states in which we operate