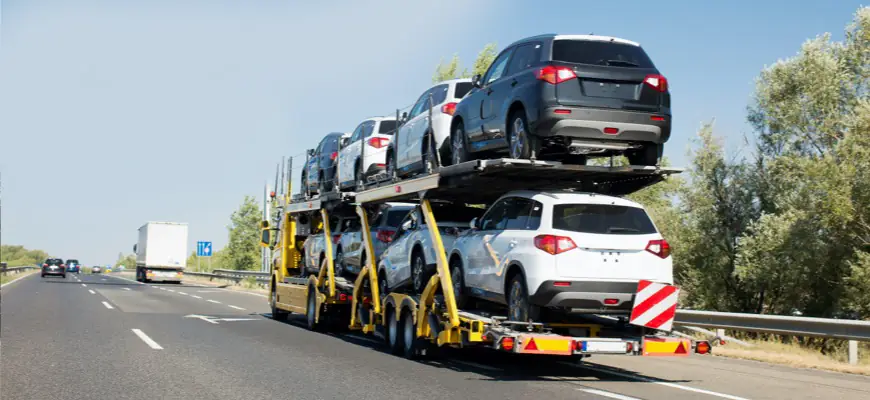 Georgia to Tennessee Car Shipping
Tempus Logix is a top-rated car shipping company that will make your vehicle shipping secure, quick, stress-free, and affordable. Every year, we move thousands of cars and other personal vehicles safely and securely. Our company guarantees that your vehicle will arrive in the same condition. The company is bonded with FMCSA and USDOT and collaborates with a vast network of shippers with up to 1 million insurance.
We are experienced in transporting military cars, boats, large equipment, motorcycles, and classic and luxury cars. What's also important is that we transport both operable and inoperable vehicles. Our professionals will arrange the best date and time convenient for you to pick up your car. It usually takes between 1 to 5 days.
Please note*; our company provides discounts on car delivery for students and soldiers.
Our calculator tool on the website will estimate the quote for your transport within a few seconds. Please note that the shipping cost can vary depending on the season. You can use our live chat to contact our professional customer service that will assist and guide you every step of the way. If it is more convenient for you to communicate through calls, you can call at +1(818)942-7030.
Helpful information about our destination.
Tennessee
The driving distance from Georgia to Tennessee is 326 miles.
The state covers a total area of 163,696 square miles.
Tennessee's population is 6.95 million, making it the 16th most populated state.
Tennessee is the 36th largest one in the United States.
The longest interstate highway in Tennessee is Interstate 40 (454.81 miles).
Tennessee has a moderate climate featuring cool but not cold winters and warm summers.
Adorable places to visit
Tennessee, perhaps more than any other state, has been shaped by war. Not only did the "Volunteer State" provide more soldiers for the Southern cause than any other, but it also contributed more troops for the North than any other Confederate state. As one of the most northerly of the Confederate states, Tennessee witnessed numerous battles during the deadly conflict, many of them commemorated by visitor centers, museums, and memorials.
There's no better place to begin your Great Smoky Mountains National Park adventure than in the small town of Gatlinburg. From downtown Gatlinburg, you can easily drive to the park's most popular areas or simply jump on the chairlift and head for the hills at the Ober Gatlinburg, a ski resort and amusement park offering year-round activities.
Your satisfaction is our priority.
The states in which we operate