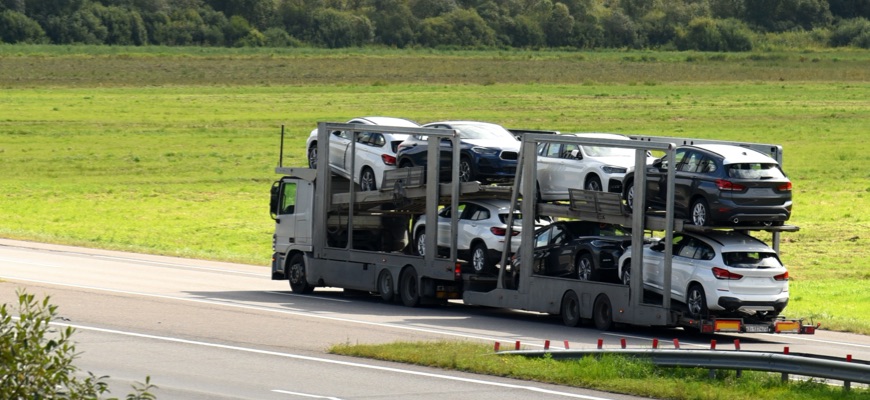 Idaho to Washington Car Shipping
Do you want to transport your vehicle from Idaho to Washington, but it seems too overwhelming and unsafe? No need to worry, as Tempus Logix is ready to help you. We are a certified vehicle shipping company in the U.S. that will do all the work of shipping your vehicle without you having to do anything. Our company is proud to have been trusted with shipping more than 30,000 vehicles, including boats, heavy equipment, motorcycles, military, vintage, and luxury cars.
The company is bonded with FMCSA and USDOT and collaborates with a massive network of carriers with up to 1 million insurance. Our drivers are certified and will perfectly complete your vehicle delivery. The pickup will occur within 1 to 5 business days for standard shipping, but if you request expedited shipping, the pickup timeframe will be shortened.
Attractive discount packages will be available for soldiers, students, and loyal customers.
You don't even need to spend a lot of time to find out the quote for your shipping, as you can use the calculator tool on the website. Moreover, our specialists will be ready to assist you throughout the process. To contact our staff, you only need to join the live chat on the website or call +1(818)942-7030.
Fascinating facts about Washington.
Olympia is the capital city of Washington.
The state shares its border with Idaho, Canadian, Oregon, etc.
The area is 71,362 square miles.
In Washington, SR 20 is the longest highway.
Citizens of the state are called Washingtonians.
The population of Washington is 7,901,429.
Top-rated attractions in Washington.
One of the largest cities in the state is Tacoma. The city has a variety of exceptional museums and cultural venues. The most notable places are The Museum of Glass, featuring exquisite, translucent pieces by famous artists and Tacoma-native Dave Chihuly. Furthermore, the Bridge of Glass is nearby, a walkway decorated with glass sculptures.
Leavenworth proudly recognizes itself as a Bavarian Village, and it's common to see residents wearing blowing or lederhosen. The town has several festivals. One of the most famous is the annual Christmas Lighting Festival.
Your satisfaction is our priority.
The states in which we operate