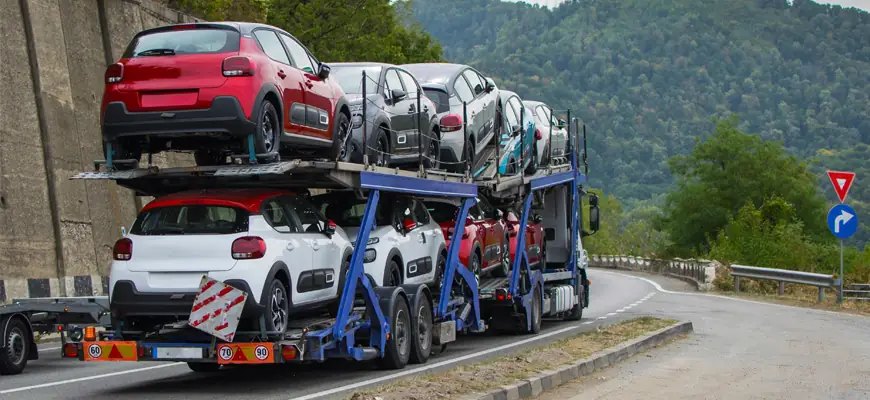 Illinois to North Dakota Car Shipping
Tempus Logix, a licensed car shipping company, provides professional services at fair prices to transfer your vehicle from one state to another. We will make your vehicle transfer easy, safe and quick.
Tempus Logix works with a vast network of carriers with up to 1 million insurance. The company is connected with FMCSA and USDOT. We have many years of experience in motorcycle shipping, heavy equipment transport, boat transportation, military, classic and luxury cars transport. You can choose to transfer with open auto transport or enclosed auto transport methods. You, don't need to worry about safety as all our drivers are certified. 
Do you want to know the cost of your transfer in a few seconds? We are happy to say that you can do that with the help of our calculator tool on the website. It only requires you to fill out a small form.
Our customer service will be ready to guide and assist you throughout the whole process. The easiest and quickest way to reach them is through live chat on the website. If it is more convenient for you to communicate via call, you can call +1(818)942-7030.
Tempus Logix will provide special discounts to soldiers, students, and loyal customers.
Facts About North Dakota
Let's go through some fascinating facts about North Dakota.
The population of North Dakota is 770,026.
The total area of the state is 70,704 square miles.
A north-central state is bounded by the Canadian provinces of Saskatchewan and Manitoba to the north, the east by Minnesota, South Dakota to the south, and Montana to the west.
North Dakota's climate is continental, which means that winters are cold and summers are warm.
It's 884 miles from Illinois to North Dakota by car.
Places to Visit
Here are some interesting places to visit in the state.
We would recommend visiting Theodore Roosevelt National Park is one of the main highlights of any trip to North Dakota.
You can visit the Knife River Indian Villages National Historic Site near Staton. Several villages have been reconstructed here to maintain the culture. Today, this historic spot presents camps and field trips.
North Dakota Heritage Center offers an outline of the history of North Dakota from prehistoric to modern times.
Your satisfaction is our priority.
The states in which we operate