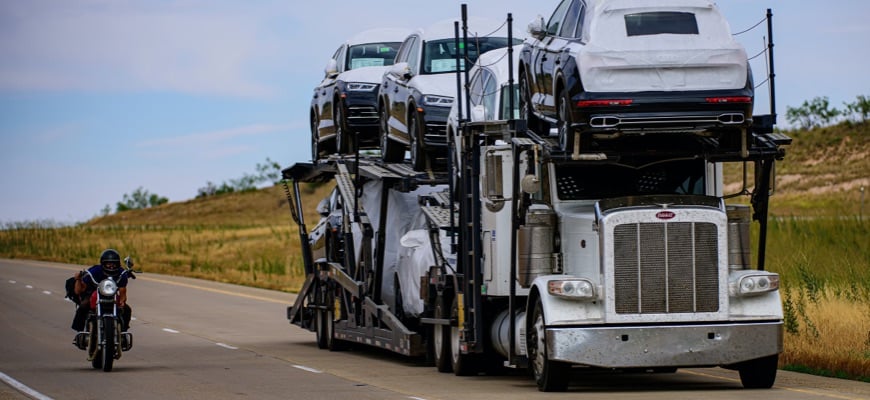 Indiana to Michigan Car Shipping
A lot of people who move from one state to another are clueless about how to transport their vehicles to a new state. Tempus Logix is here to guide and help you to transport your vehicle from state to state. Our company will provide transport safely and efficiently at an affordable price for our customers. For our dear customers, we made it easy to calculate the cost in a few seconds using a car shipping calculator on the website.
Tempus Logix provides military car shipping, express car shipping, car shipping for online car buyers, as well as shipping for heavy equipment, motorcycle shipping service, classic car transport, and boat transportation. Our company offers open and enclosed auto transport with professional access and affordable pricing. We are licensed and bonded with FMCSA and USDOT. Moreover, we work with a big connection of carriers that offer up to 1 million insurances.
Please note*, if you are a student or a soldier, we provide discounts on car delivery.
If you have any additional questions, you can always ask our professionals, who will guide and help you every step of the way via live chat, or you can call customer service directly by number +1(818)942-7030.
Here is some helpful information about our destination.
Facts About Michigan
Michigan is located in the Great Lakes region of the upper Midwestern in the United States.
Michigan's population is 10.2 million, making it the 10th most populated state.
Michigan is the 11th largest one in the United States.
The driving distance from Indiana to Michigan is equal to 305 miles.
The longest highway in Michigan is I-75, which runs 395 miles.
The southern and central parts have a warmer climate with hot summers and cold winters. The northern part has warm but shorter summers and longer, very cold winters. In winters, the temperature drops below 0°F and even touches -20°F in the northern highlands. In summers, the average high temperature is in the hot 76°F to 85°F range.
Places to Visit
Changing places is too tedious, so we offer you some pleasant places to visit;
The Upper Promontory is one of the finest places to visit in Michigan in the winter. With 200 inches of snowfall each year, this northern locale gets to be a play area for winter outdoor entertainment.
One of the most acceptable times to visit the west-central town of Holland is during the spring Tulip Time Festival. The town relishes its Dutch heritage, which is fun to appreciate as a guest.
The nineteen chandeliers within the Capitol in Lansing are one of a kind and outlined particularly for the building by Tiffany's of Modern York. They are composed of copper, press, and pewter, weighing between eight and nine hundred pounds apiece.
We are looking forward to cooperating with you and making your vehicle transportation easier.
Your satisfaction is our priority.
The states in which we operate