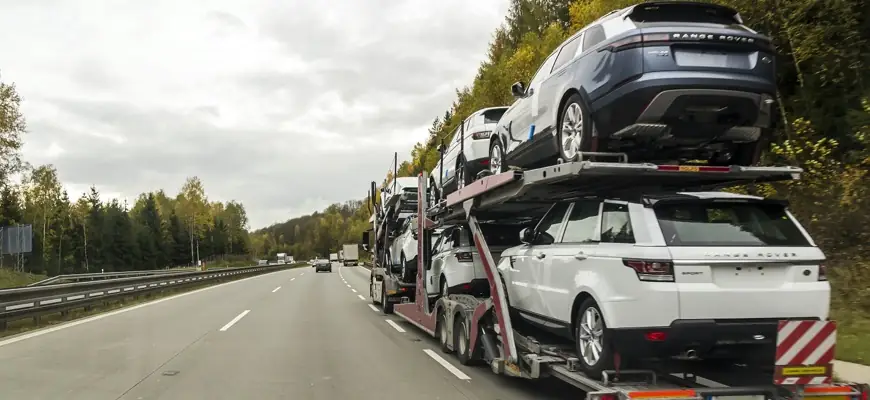 Indiana to South Dakota Car Shipping
Are you looking for a reliable company that will transport your vehicle from Indiana to South Dakota securely, quickly, and at the same time at reasonable prices? We have good news for you as you have found Tempus Logix, a licensed car shipping company in the US, ready to take all the responsibility for your vehicle shipping. The company collaborates with more than 25,000 trustworthy carriers with years of experience in the vehicle shipping industry. Our company works with a vast network of shippers with up to 1 million insurance. Tempus Logix is bonded with FMCSA and USDOT. Our customers don't even have to waste time finding out the prices; the website offers a car shipping easy calculator tool to calculate the cost in a few seconds.
Tempus Logix offers both open and enclosed auto transport methods. We are proud to have been trusted with shipping more than 30,000 vehicles, including motorcycles, military, vintage, classic cars, and boats. Our company transports both operable and inoperable vehicles. It is important to note that shipping prices can change depending on which season you prefer to transport your vehicle. Our certified drivers will pick up your car within 1 to 5 business days.
Tempus Logix will provide special discounts to students, soldiers, and loyal customers.
If you have additional questions, do not hesitate to contact our professional team, which is ready to help you every step of the way. You can communicate with them via live chat on the website or by calling +1(818)942-7030 to receive answers to your questions.
Adorable information about South Dakota.
The population of South Dakota is 901,165.
The state's area is 77,116 square miles.
The distance of driving from Indiana to South Dakota equals 910 miles.
The state shares its border with Montana, Nebraska, Wyoming, North Dakota, Minnesota, and Iowa.
Attractive places to visit.
We recommend you visit Old Courthouse Museum, located in Sioux Falls. It is a restored 1800s quartzite building and has three floors. It has outstanding features, including murals on the walls, which show life in the past period. All the museums have exhibits related to the history of the town and state.
The following attraction is Mount Rushmore National Monument. It is a historical monument. The heads of Presidents Thomas Jefferson, George Washington, Theodore Roosevelt, and Abraham Lincoln are carved into the side of the enormous mountain. It is designed by Gutzon Borglum.
Your satisfaction is our priority.
The states in which we operate