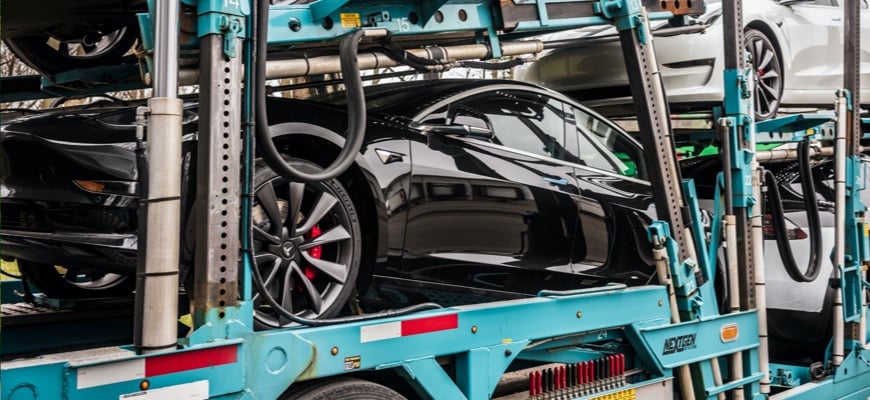 Kansas to Virginia Car Shipping
Are you stressing about your vehicle transport from Kansas to Virginia? No need to worry, as Tempus Logix, a top-rated car shipping company, is here to complete the job for you perfectly. We have been in the vehicle shipping industry for years and have shipped over 30,000 vehicles, including boats, motorcycles, military, classic, vintage, and luxury cars. The company is bonded with FMCSA and USDOT and works with a massive network of carriers with up to 1 million insurance and years of experience in the vehicle shipping industry. Just trust us, and your vehicle will be shipped safely, quickly, and reasonably priced.
We offer shipping services for both operable and inoperable vehicles that will be picked up by our certified drivers in 1 to 5 business days and shipped with either open or enclosed auto transport methods. To make the pickup timeframe shorter, you only need to request expedited shipping. It is important to note that compared to standard shipping, the price of expedited shipping is higher.
Our beloved customers will receive support and guidance from our specialists throughout the process. You can find a live chat tool on our website that will allow you to contact them quickly and easily. You can also reach them by calling +1(818)942-7030.
With the help of the calculator tool on our website, you can estimate your shipping cost in a few seconds. Please note that shipping prices are not fixed and can change depending on the season.
Incredible discounts will be available for students, soldiers, and loyal customers.
Amazing facts about Virginia.
The state's total area is 42,774.2 square miles.
Virginia's motto is "Sic Semper Tyrannis," meaning "Thus Always to Tyrants.
The total distance of driving from Virginia to Kansas is 1,181 miles.
The state's population is 8,757,467.
Fantastic places to visit.
We recommend visiting Colonial Williamsburg in Virginia, a unique and exciting living history museum that combines education, excitement, adventure, and fun. Visitors can explore the Revolutionary City with a guided or self-guided tour. Art lovers will enjoy the Art Museums of Colonial Williamsburg.
If you are looking to indulge in some entertainment and adventure activities, Busch Gardens is a perfect spot offering ample opportunities to enjoy fun rides such as simulators, water rides, and roller coasters.
Your satisfaction is our priority.
The states in which we operate