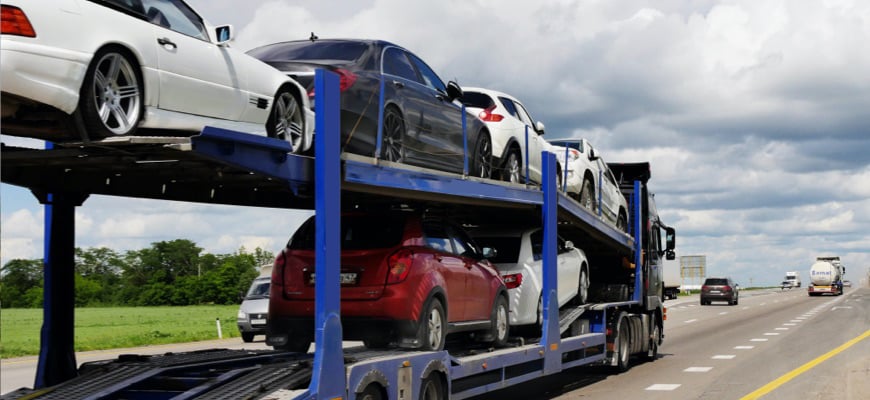 Kentucky to Delaware Car Shipping
Welcome to Tempus Logix, the company you have been looking for to ship your vehicle from Kentucky to Delaware. The company is licensed in the vehicle shipping industry and bonded with FMCSA and USDOT. We work with a massive network of carriers that offer up to 1 million insurance. We will perfectly complete your vehicle delivery. Moreover, our customers can receive an instant quote using our website's easy-to-use calculator tool. They only need to fill out the small form.
Tempus Logix is an expert in the field, has been in the vehicle shipping industry for many years, and has transported over 30,000 vehicles. We offer vehicle shipping services for both operable and inoperable vehicles, and our customers can transport classic, vintage, and luxury cars, heavy equipment, motorcycles, military cars, boats, etc. All the drivers we work with are certified and will perfectly complete your vehicle transport from Kentucky to Delaware. In the case of standard shipping, we will pick up your vehicle in between 1 to 5 business days, but if you request expedited shipping, the pickup will take place in a shorter timeframe. It is important to note that compared to the standard shipping price, the price of expedited shipping is higher.
Tempus Logix will provide wonderful discount packages to returning customers, soldiers, and students.
Our staff is ready to guide you from the start to the end. The easiest way to reach them is via live chat on the website or by calling +1(818)942-7030.
Impressive facts about Delaware.
The total area is 1,982 square miles.
The driving distance between Kentucky to Delaware is 664 miles.
The longest route overall in Delaware is US 13 (103.33 miles).
The five biggest cities are Dover, Newark, Middletown, Wilmington, and Bear.
Delaware's population is 1,008,350.
Fantastic places to visit.
We recommend visiting Hagley Museum and Library. It is the first du Pont family home in 1803, built by E. I. du Pont. Du Ponts' five generations had a family business and lived in a Georgian-style home. Visitors can enjoy a rare Conestoga Wagon. They used a Conestoga Wagon to transport black powder to the Wilmington port.
The following fantastic spot is Delaware Art Museum, located in Wilmington. Its collection focuses on English Pre-Raphaelite art of the mid-19th century and American Art from the 19th to the 21st centuries. The museum is primarily known for the premier collection of works of American artist Howard Pyle, who illustrated books by Robert Lewis Stevenson and Mark Twain. Pyle is best known for his ethereal mystical etchings, paintings, drawing of medieval and mythological chivalry scenes, and the images of pirates for Treasure Island. You'll see the originals of his works alongside those of Norman Rockwell, Maxfield Parrish, and other famous illustrators.
Your satisfaction is our priority.
The states in which we operate