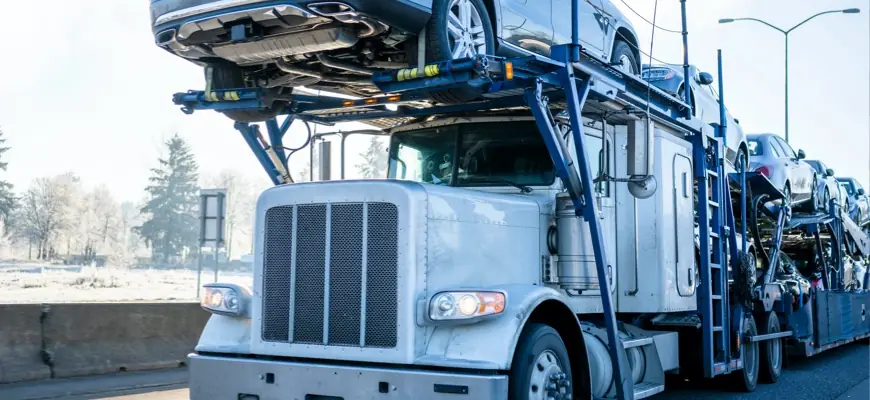 Kentucky to Louisiana Car Shipping
Transporting your vehicle from Kentucky to Louisiana can be challenging, especially if you don't have any experience. You don't have to worry, as Tempus Logix is a certified vehicle shipping company in the US ready to complete the job for you. The company has been in the vehicle shipping industry for many years, collaborating with more than 25,000 shippers that offer up to 1 million insurance.
Tempus Logix hauls military cars, boats, motorcycles, heavy equipment, classic, luxury, and vintage cars with either open or enclosed auto transport methods. The company provides vehicle shipping services for both operable and inoperable vehicles, and you can choose to ship your vehicles with open or enclosed trailers. We work only with certified drivers who will complete your vehicle delivery securely and rapidly. The pickup of vehicles takes between 1 to 5 business days, but in the case of expedited shipping, the pickup timeframe will become shorter.
Tempus Logix has surprising news for soldiers, loyal customers, and students as they will get outstanding offers.
The prices can fluctuate depending on the season. Our website provides a car shipping calculator to calculate the cost in a few seconds. Our professionals are available to guide you from the start to the end. You can contact us via the live chat tool provided on the website or call +1(818)942-7030.
Helpful information about Louisiana.
The driving distance from Kentucky to Louisiana is equal to 818 miles.
Baton Rouge is the capital of Louisiana.
Louisiana's area is 52,069.13 square miles.
Louisiana's population is 4,682,633.
Louisiana's longest highway is Louisiana Highway 1 (431.88 miles).
Top-rated attractions in the state.
One of the best attractions is New Orleans' French Quarter. It is New Orleans' most famous and oldest neighborhood. Its amazing buildings date back 300 years; there are iron balconies that extend over the tourist-filled sidewalks below. People visit the French Quarter for shopping, dining, sightseeing, and entertainment.
The next attraction is National WWII Museum. One of the most famous exhibits is the "Road to Berlin." Other exhibits include exploring the obstacles the Merchant Marines and Seabees overcome in supporting the troops. The museum displays different media and interactive technology that bring history to life. Exhibits are also full of personal photos and stories and a huge collection of artifacts, including soldiers' personal things.
Your satisfaction is our priority.
The states in which we operate