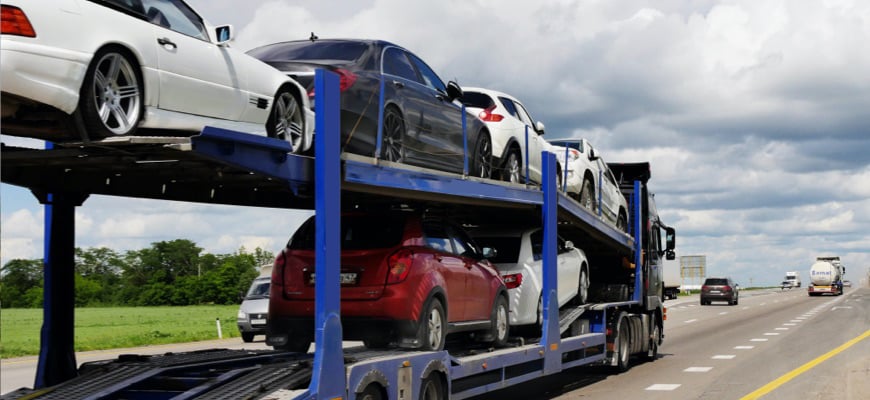 Louisiana to Delaware Car Shipping
Do you think transporting your vehicle from Louisiana to Delaware will be challenging? Welcome to Tempus Logix, a certified car shipping company in the U.S. that is enthusiastic about taking the responsibility of shipping your vehicle safely and efficiently at reasonable prices. The company has been in the vehicle shipping industry for many years and works with a massive network of shippers with up to 1 million insurance.
Tempus Logix is licensed in the vehicle shipping industry and bonded with FMCSA and USDOT. We collaborate with more than 25,000 trustworthy carriers with years of experience in the vehicle shipping industry. Your vehicle will be in good hands from the start to the end. We are proud to have been trusted with shipping more than 30,000 vehicles, including vintage, and luxury cars, boats, motorcycles, and military cars with open or enclosed auto transport methods. The pickup of vehicles takes between 1 to 5 business days.
For our dear customers, we made it easy to calculate the cost of vehicle shipping in a few seconds using a car shipping calculator on the website.
Tempus Logix has excellent news for loyal customers, soldiers, and students, as they will get amazing offers.
Our professional staff is ready to guide you every step of the way. To contact them easily, you can join the live chat on the website or call +1(818)942-7030.
Notable information about Delaware.
The state's area is 1,982 square miles.
In Delaware, the longest highway is U.S. 13 (103.33 miles).
Delaware's population is 1,008,350.
The state shares its border with Pennsylvania, Maryland, the Atlantic Ocean, and New Jersey.
The official state nickname is "The First State."
The largest cities are Wilmington, Dover, Newark, Middletown, Bear, Glasgow, etc.
Top-rated attractions in the state.
We recommend you visit Winterthur Museum and Gardens, founded by Henry Francis du Pont. Winterthur is unique as a museum because it was built to showcase his priceless art and antique collections. The museum's 175 rooms were designed to be as historically accurate as possible, with antique needlework, furniture, textiles, glass, paintings, prints, silver, and ceramics appropriate to specific periods.
The next spot is Air Mobility Command Museum, located in Dover. There are a massive collection of vintage and rare planes dating back to 1941. The visitors can see the artifacts that reflect the history of the Dover Air Force Base. Some gigantic ones are the C130 Hercules, C133 Cargomaster, C-141B Starlifter, and C-124 Globemaster.
Your satisfaction is our priority.
The states in which we operate