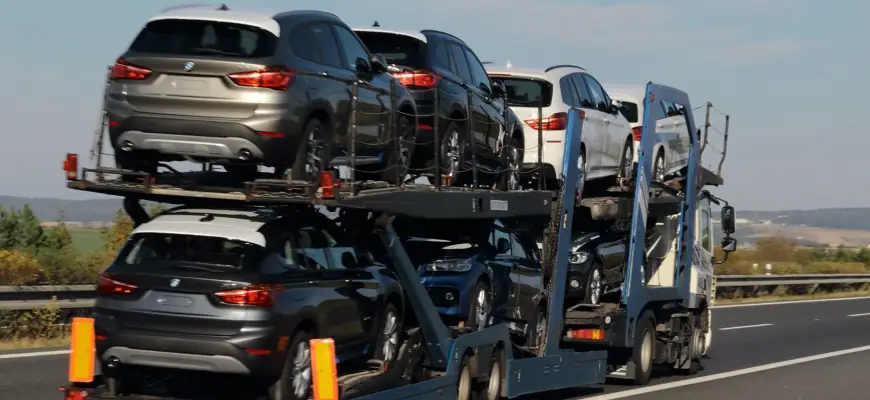 Maine to Connecticut Car Shipping
Your vehicle is one of your most expensive assets, and shipping it from one state to another securely and quickly is challenging and usually costly. It will not be the case if you choose Tempus Logix, a licensed vehicle shipping company in the US that has been in the vehicle shipping industry for many years. The company has shipped more than 30,000 vehicles, including motorcycles, boats, military, classic, vintage, luxury cars with open or enclosed trailers.
Tempus Logix is connected with FMCSA and USDOT and collaborates with over 25,000 professional shippers with up to 1 million insurance. Our customers can transport both their operable and inoperable vehicles. We guarantee that your vehicle will be in safe hands from the beginning to the end as our certified drivers will pick up your vehicle within 1 to 5 business days and deliver your car securely and rapidly. You can request expedited shipping if you want us to pick up your vehicle in a shorter time frame; however, it is important to note that the price for expedited shipping is higher than the standard one.
In case of any additional questions, don't hesitate to contact our professional customer service, who are enthusiastic about assisting from the start to the end. If you want to contact them quickly and easily, you only need to join the live chat on the website or call +1(818)942-7030.
There is no need to waste a lot of time calling or writing emails to find out the cost of your shipping, as with the help of the calculator tool on our website, you can estimate it within a few seconds. Shipping fees can change depending on the season.
All soldiers, students, and loyal customers will receive significant deals.
Compelling facts about Connecticut.
The state's area is 5,567 square miles.
Connecticut's population is 3,546,588.
The state borders Massachusetts, Rhode Island, Long Island Sound, and New York.
The state's motto is "Qui Transtulit Sustinet," translating to He Who Transplanted Still Sustains.
Fantastic places to visit.
We recommend visiting The Hill-Stead Museum, a historical landmark and museum presenting impressionist paintings, a print collection of works from notable artists, and the history of the building itself.
The Glass House incorporates architectural structures, paintings, and sculptures, preserving history, art, and architecture. It was built in the mid-1900s.
Your satisfaction is our priority.
The states in which we operate