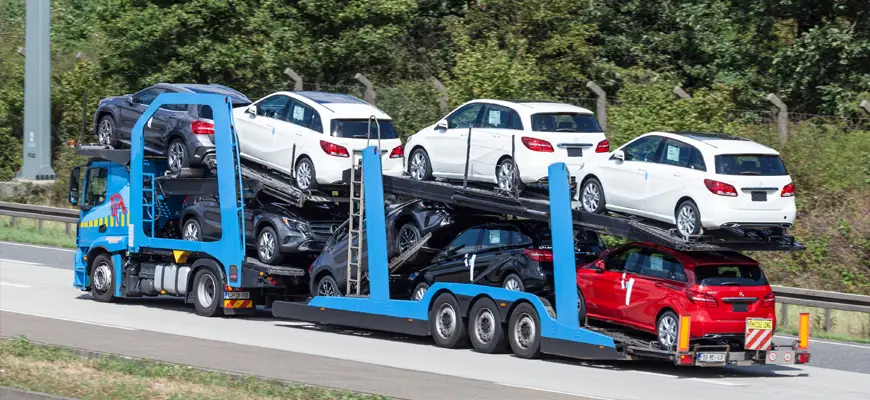 Maine to Ohio Car Shipping
Do you want to transport your vehicle from Maine to Ohio, but the workload seems too hard? Tempus Logix is here to help you select the most cost-effective and convenient shipping method for your vehicle. We are licensed and bonded with FMCSA and USDOT. Furthermore, our company works with a big connection of carriers that offer up to 1 million insurance.
Tempus Logix provides a world-class vehicle moving service, We have many years of experience in heavy equipment transport, motorcycle shipping, military car shipping, classic and luxury car transport. The company also provides boat / yacht shipping service. We offer our customers open and enclosed auto transport professional approaches and fair pricing.
Please note*, if you are a student or a soldier; we provide discounts on car delivery.
You do not even have to waste time finding out the prices for the transportation; the website provides a tool to calculate the cost in a few seconds. If you have any questions, you can always ask our professional staff, who will assist you throughout the entire way via live chat, or you can call customer service directly by number +1(818)942-7030.
Facts About Ohio
Here is some interesting information about our destination.
Ohio is located in the midwestern region of the United States. 
The driving distance from Maine to Ohio is equal to 935 miles.
Ohio's population is 11.75 million, and it is the 34th most populated state.
The state shares its border with Lake Erie, Pennsylvania, West Virginia, Kentucky, Indiana, and Michigan. 
The longest road in Ohio is State Route 7 (335.98 miles). The second-longest road is Interstate (71 – 247.76 miles).
The climate of Ohio is continental, characterized by a relatively large range of seasonal variability with cold winters and warm, humid summers. 
Places to Visit
Changing places is stressful, so we offer you some noteworthy facts about your destination;
The state houses the world's largest cuckoo clock. The giant, fully functional structure is appropriately located in Sugarcreek, the "Little Switzerland of Ohio."
Despite arguments with North Carolina, Ohio is officially the birthplace of aviation.
Ohio is known as the Buckeye State since of the buckeye trees commonly found all through the Ohio River Valley. The plants produce little brown nuts; it is said that carrying one in your take is sweet luck.
Your satisfaction is our priority.
The states in which we operate