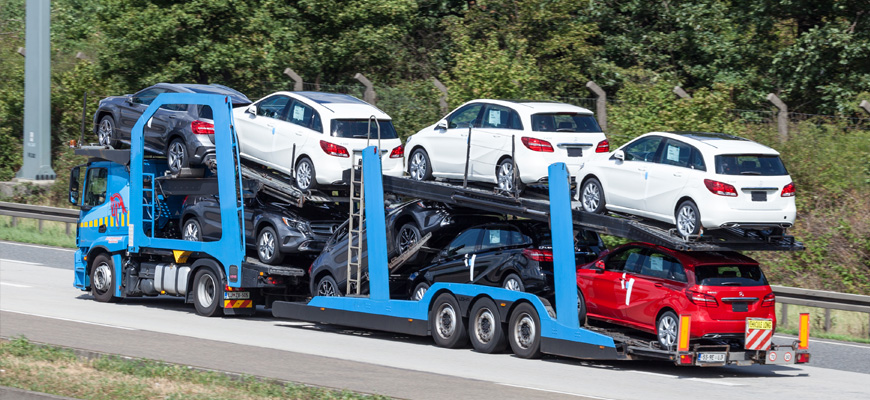 Maine to Rhode Island Car Shipping
Do you want to transfer your vehicle from Maine to Rhode Island but cannot manage to find a trustworthy company that will do the work for you at reasonable prices? We are happy to tell you that you have found what you have been looking for.
Tempus Logix is a certified vehicle shipping company that is ready to safely and quickly transfer your car from one point to the other. We work with an extensive network of carriers that offer up to 1 million insurance. The company is bonded with FMCSA and USDOT. We have many years of experience in motorcycle shipping, military car shipping, boat transportation, heavy equipment transport, vintage and classic car transport. Your vehicles can be transferred by open or enclosed trailers depending on your choice.
If you want to know the cost of your transfer, you only need to use our calculator on the website that will show the quote within a few seconds.
Our staff is specially trained to support and give answers to all your questions. You can communicate with them through the live chat on the website or call at +1(818)942-7030.
If our customers want to ship two vehicles simultaneously on the same route, the company will provide amazing offers. Also, all students, soldiers and loyal customers will receive special discounts.
Facts About Rhode Island
Let's look at some engaging information about Rhode Island.
The population of Rhode Island is 1,061,509. 
Rhode Island's area is 1,214 square miles. 
To the north and east, the state is bounded by Massachusetts, to the south by Rhode Island Sound and Block Island Sound of the Atlantic Ocean, and to the west by Connecticut.
The official nickname of the state is "The Ocean State."
Rhode Island has a humid continental climate represented by warm summers and cold winters.
Places to Visit
Below are some famous places to visit in the state.
Newport's most famous Gilded Age mansion was built by Cornelius Vanderbilt in 1895 and showed the unimaginable wealth of the Vanderbilt family.
Newport's Cliff Walk had remained a public walking path since the days when the grand palaces were at their peak.
Roger Williams Park Zoo is one of the country's oldest zoos and an excellent example of modern zoo design.
You can visit Waterplace Park and Riverwalk that border the Woonasquatucket River.
Your satisfaction is our priority.
The states in which we operate