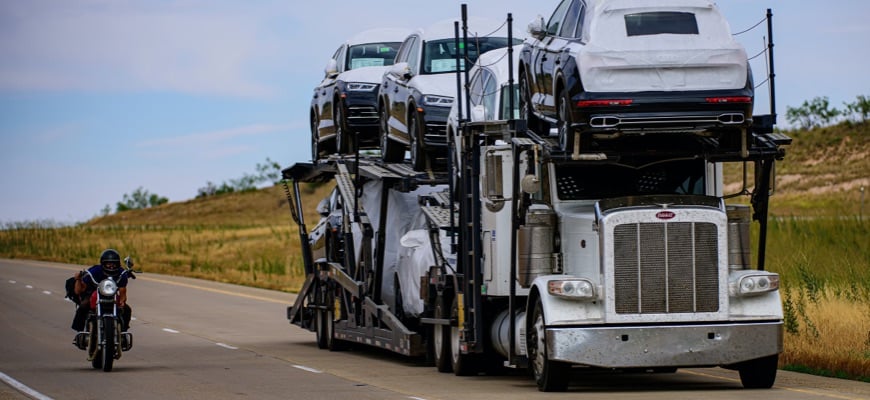 Maryland to Michigan Car Shipping
If you want to move your vehicle from Maryland to Michigan, there's no better choice than Tempus Logix. Tempus Logix is a licensed vehicle shipping company that will be happy to assist you in transporting your vehicle safely, speedily, and at the same time at reasonable prices. Our drivers are certified and will deliver your vehicle to your desired destination safely and quickly.
Our company works with a massive number of carriers that offer up to 1 million insurance. Moreover, we are licensed and bonded with FMCSA and USDOT. We provide military car shipping, express car shipping, shipping for online car buyers, as well as heavy equipment shipping, motorcycle transport, classic car transport, and boat transportation. Our customers can choose to transport their car with open or enclosed trailers. During years of operating in the vehicle shipping industry, we gained tremendous experience transporting operable and inoperable vehicles.
It is important to note*; if you are a student or a soldier, we offer discounts on car delivery.
We provide easy and helpful tools such as a calculator and live chat on the website to save your time. You can use our live chat to contact our professional customer service that will assist and guide you every step of the way. If it is more convenient for you to communicate through calls, you can call +1(818)942-7030.
If you want to know the experiences of other customers, you can look through their feedback on the website.
Facts About Michigan
Let's look at some information about our destination.
The largest cities in Michigan are Detroit, Grand Rapids City, Warren City, Sterling Heights, Dearborn, Canton, etc.
Michigan's population is 10.2 million, making it the 10th most populated state.
Michigan is the 11th largest one in the United States.
The total area is 97,990 square miles.
The driving distance from Maryland to Michigan is equal to 637 miles.
The longest highway in Michigan is I-75, which runs 395 miles.
The state has a warmer climate with hot summers and cold winters.
Places to Visit
Below are some attractive places to visit in Michigan.
The Upper Peninsula is one of the finest places to visit in Michigan within the winter. With 200 inches of snowfall each year, this northern locale gets to be a play area for open-air winter recreation. You'll be able to book a weekend at one of a few dozen ski resorts or hit one of the numerous prepared cross-country ski trails through the UP forests.
For those searching for a more inaccessible and unplugged trip to Michigan, the Porcupine Mountains is one of the best places to visit within the Upper Peninsula. They are found on the western tip of the Upper Peninsula and grant you a chance to involve a few of Michigan's unexplored ranges. The Porcupine Mountains have 87 miles of picturesque climbing trails and breathtaking views from tall posts.
Your satisfaction is our priority.
The states in which we operate