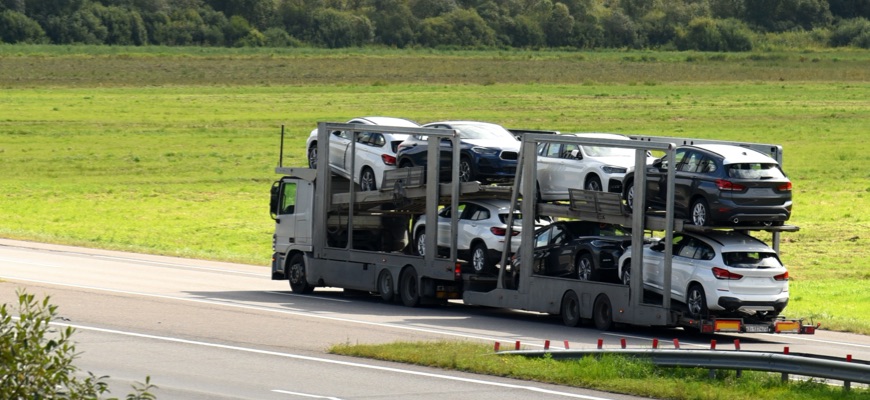 Maryland to Washington Car Shipping
Are you searching for a trustworthy company that will easily transport your vehicle from Maryland to Washington? Tempus Logix is the best choice for you. Our specialists are at their desks to support and assist our customers from the start to the end. The company is licensed and bonded with FMCSA and USDOT.
Tempus Logix collaborates with over 25,000 carriers with up to 1 million insurance in the vehicle shipping industry for many years, experts in shipping heavy equipment, classic, vintage and military cars, motorcycles, and boats. Our customers can decide whether to ship their vehicles with open or enclosed trailers. It usually takes 1 to 5 business days to pick up your vehicle. Our specialists will communicate with you to schedule the final date and time convenient for you to pick up your car. Moreover, customers can quickly estimate their shipping costs with the help of the calculator tool on our website. Shipping prices are not fixed and can fluctuate depending on the season.
Fantastic discount packages will be provided to soldiers, loyal customers, and students.
Our beloved customers will get a personalized approach from our professional and supportive staff. You can easily communicate with them by joining the live chat on the website or by calling +1(818)942-7030.
Remarkable facts about Washington.
The population of Washington is 7,901,429.
In 1853, Olympia became the capital city of Washington Territory.
The state shares its border with Idaho, the Canadian province of British Columbia, Oregon, etc.
It is the 18th largest one in the United States.
The total area is 71,362 square miles.
SR 20 is the longest highway in the state (436.13 miles).
Entertaining places you can visit.
Mount Rainier National Park is the tallest peak in the state. It is an iconic Washington landmark. The Sunrise and Paradise are two areas of particularly stunning interest. The road to Paradise is open year-round, allowing visitors to reach high elevations for snowshoeing in winter and hiking in summer.
The next place is Tacoma, one of the larger cities in Washington. Once industrial in feel, the city has developed different exceptional cultural venues and museums. The most notable is The Museum of Glass, featuring exquisite, translucent pieces by famous artist Tacoma-native Dave Chihuly.
Your satisfaction is our priority.
The states in which we operate