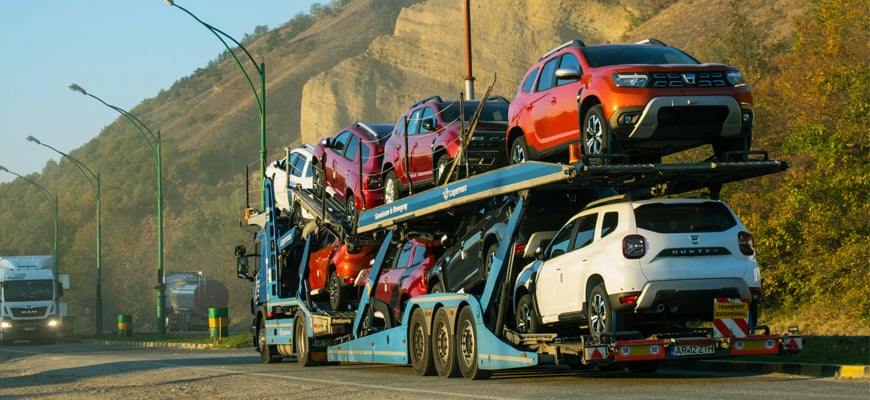 Massachusetts to Oregon Car Shipping
People always move from one state to another and face problems with the moving process. Shipping a car can be stressful. There are so many logistics to plan, and it can be tough to find a team that will help you out while staying within your budget.
One of the popular ways for transportation is from Massachusetts to Oregon. The distance is about 3100 mils and transporting will take 7-10 days.
US Route 20 – The longest highway in USA. Route 20 covers 3,237 miles and stretches from Boston (the capital of Massachusetts) to Newport, Oregon. By the way, number two longest highway also starts in Massachusetts. Beginning from Provincetown, US Route 6 ventures 3,207 miles to Bishop, California. Read more about Massachusetts to California Car Shipping.
Tempus Logix is here to guide and help you transport your vehicle safely, quickly, and efficiently at an affordable price.
Tempus Logix is certified in the vehicle shipping industry and bonded with FMCSA and USDOT. The company team offer his service, for making easy Your transportation needs.
The company works with a vast network of professional carriers with up to 1 million insurance. We provide military car shipping, express car shipping, shipping for online car buyers, as well as heavy equipment transport, motorcycle shipping service, classic car transport and boat transportation.
We understand how to ensure that your vehicle reaches its destination without a scratch, and we know how to do so quickly and reliably.
Reach out to us, and we'll get you set up with a car shipping quote that prepares you for your big move or cross-country expedition. With our team, you know that you're being taken care of by the best car shipping team out there. We will take care of Your vehicles like of our own.
The states in which we operate