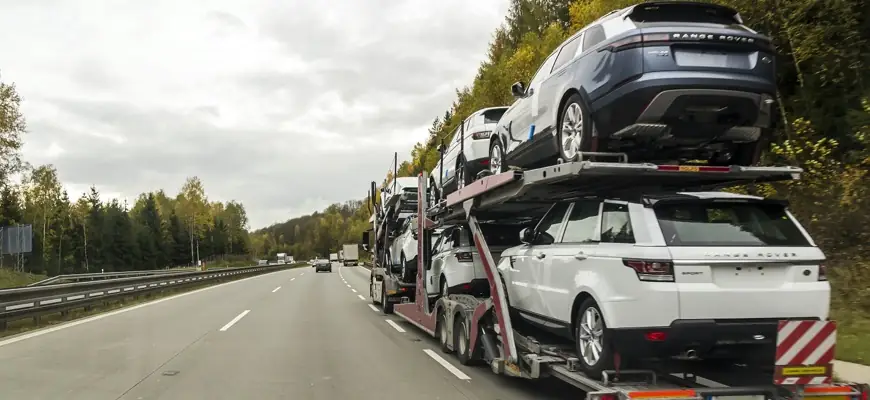 Minnesota to South Dakota Car Shipping
You will have a stress-free and effortless vehicle shipping experience if you choose Tempus Logix, a certified vehicle shipping company. The company has been in the vehicle shipping industry for many years and is bonded with FMCSA and USDOT. It's the perfect company for people that want to transport vehicles such as luxury and vintage cars, motorcycles, military cars, and boats. We will perfectly complete the job whether the vehicle is operable, inoperable, large, or small.
The company works with a massive network of professional carriers with up to 1 million insurance. The safety of your vehicle is guaranteed. All the drivers we work with are certified and insured and will pick up your vehicle within 1 to 5 business days. In the case of expedited shipping, the pickup will occur in a shorter timeframe. It is essential to mention that the expedited shipping price is higher compared to the usual timeframe.
Our specialists are enthusiastic about supporting our beloved customers every step of the way. You can easily communicate with our customer service by joining the live chat on the website or by calling +1(818)942-7030.
You can find a useful calculator tool on our website that will allow you to estimate your shipping cost in a few seconds. Just fill out the small form, and the price will appear. Shipping prices are not fixed and can vary from one season to another.
The exciting news is that Tempus Logix will provide special discounts to soldiers, students, and loyal customers.
Let's look at some impressive facts about South Dakota.
The state motto is "Under God the People Rule."
The area of South Dakota is 77,116 square miles.
The state's population is 887,770.
The total distance of driving from Minnesota to South Dakota is 348 miles.
Delightful places you can visit in the state.
We recommend visiting The National Music Museum, founded in 1973. It presents a collection of over 15,000 musical instruments from various time periods and cultures worldwide. The collection spans over 500 years and includes American, European, and Eastern instruments of historical importance.
South Dakota Air and Space Museum is a must-visit attraction for education and entertainment. The museum is one of the many in the National Museum of the US Air Force system.
Your satisfaction is our priority.
The states in which we operate