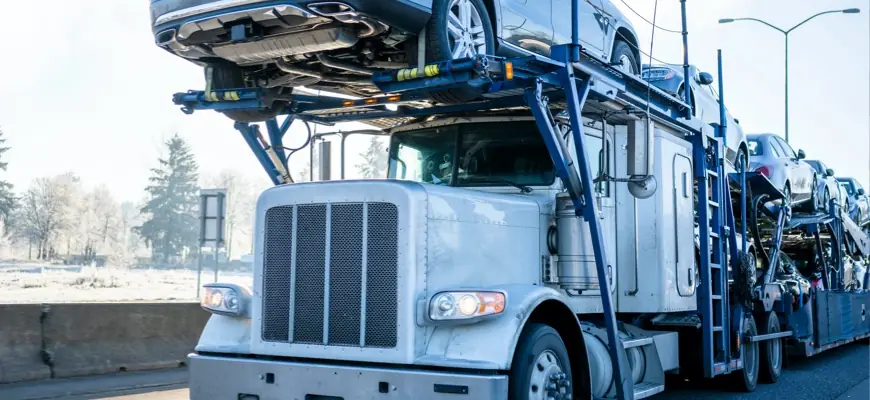 Mississippi to Louisiana Car Shipping
Are you looking for a licensed vehicle shipping company to transport your vehicle quickly, safely, and at affordable prices without you worrying about anything? Luckily, Tempus Logix is here to meet your high expectations.
The company has been in the vehicle shipping industry for many years and is bonded with FMCSA and USDOT. Tempus Logix collaborates with more than 25,000 professional carriers with up to 1 million insurance experts. The company has many years of experience transferring motorcycles, boats, military cars, heavy equipment, vintage, and luxury cars. Tempus Logix also offers heavy equipment transport service. Our customers can choose to transport their operable and inoperable vehicles with either open car transport or enclosed car transport methods. Your vehicle will be in good hands from the start to the end. Our licensed drivers will make sure to deliver your vehicle as securely and fast as possible.
You don't need to spend a lot of time to find out the quote for your shipping as we provide an easy-to-use car shipping cost estimator on our website that will help you estimate your shipping cost in a few seconds. It is significant to mention that the cost of your transport can vary depending on the season.
In case of any additional questions don't hesitate to contact our professional customer service. They will be available to answer all your questions and keep you updated on your vehicle transport. You can contact them via live chat on the website or by calling at +1(818)942-7030.
We have fantastic news for students, returning customers, and soldiers, as Tempus Logix will provide special discount packages on their vehicle shipping.
Facts About Louisiana
Let's look at some engaging facts about our destination.
The population of the state is 4,627,002.
Louisiana covers 52,069 square miles.
The state's nickname is "The Pelican State," which comes from the many pelicans that inhabited the state's gulf coast.
The total distance of driving from Mississippi to Louisiana is 254 miles.
Places to Visit
Here are also some of the exciting places you can visit in the state.
One of Louisiana's most famous sights is Avery Island, known worldwide for being the birthplace of Tabasco sauce. The top attractions include the visitor center and the pepper sauce factory.
Another beautiful spot in the state is the Chauvin Sculpture Garden, developed over many years by the reclusive artist Kenny Hill. The sculpture garden features a massive collection of bizarre but wonderful creations, from winged angels to depictions of God himself.
Your satisfaction is our priority.
The states in which we operate