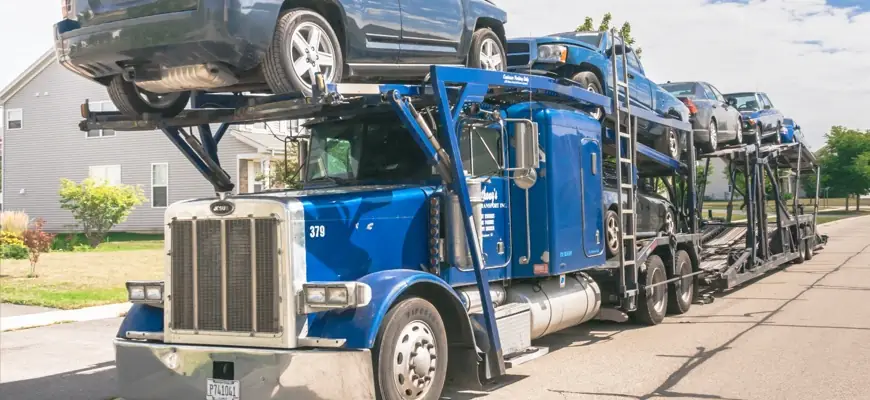 Missouri to California Car Shipping
A car is a valuable asset, and if you're faced with the decision to ship your car from state to state, you want to be sure that you can trust the car shipping company you select. Tempus Logix is a licensed car shipping company in the U.S. that will transport your vehicle from Missouri to California safely, speedily, and at the same time at reasonable prices.
We work with a big connection of carriers that offer up to 1 million insurances. Moreover, we are licensed and bonded with FMCSA and USDOT. The company provides its customers with open auto transport and enclosed auto transport with professional approaches and fair pricing. The pickup of the vehicles takes between 1 to 5 days. We transport both operable and inoperable vehicles.
Please note*, we provide discounts on car delivery, if you are a student or a soldier.
Your comfort is our priority, so provide an easy tool to calculate the cost in a few seconds. Our customers will always receive support from our specialists. For additional questions, you can contact us via live chat or use customer service by calling +1(818)942-7030.
Facts About California
Below are some interesting facts about our destination.
California is in the Western United States.
The total area of approximately 163,696 square miles.
California's population is 39.5 million.
Sacramento is the capital of California.
The driving distance between Missouri to California is 1,831 miles.
The state shares its border with Oregon, Nevada, Arizona, and Mexican states.
U.S. Route 101, aka the Hollywood Freeway/Ventura Freeway, is the longest highway in California.
California has a Mediterranean-like climate with warm, dry summers and mild, wet winters.
Places to Visit
Let's look at some adorable places to visit in the state.
When the afternoon sun sparkles on the slopes or the fog rolls in from the Pacific Ocean over the Golden Gate Bridge, San Francisco includes magical excellence. Guests are awed by San Francisco's picture-perfect view, from the bends of Lombard Road to the exquisite Victorian houses and marvelous cove views.
Los Angeles epitomizes the tempting picture of sunny Southern California with its wide, palm-fringed boulevards, elite creator boutiques, trendy eateries, and sun-drenched sandy shorelines. In spite of being a sprawling urban city, the city charms guests with its wonderful neighborhoods and curiously traveler attractions.
The foremost significant sights of Yosemite are Yosemite Falls, an astonishing 2,425-foot waterfall, and Half Dome, the sheer-faced stone mountain. The path to the best of Yosemite Falls and the all-day journey up to Half Dome is among the foremost challenging climbs in Yosemite, appropriate for those in great physical fitness.
We are looking forward to cooperating with you.
Your satisfaction is our priority.
The states in which we operate